Bake Or Break, Part 3: Bittersweet Holiday Season
By Curt Nickisch (WBUR)
One of those retailers is Dancing Deer Baking Company. The private firm employs more than 100 people in Boston and sells its goods nationally online and through stores.
WBUR has been checking in on Dancing Deer now and then throughout its critical holiday season. In this report, we look at how the company managed Christmas in an increasingly crummy economy.
Let's recap for a minute. After a few years of consistent, strong growth, Dancing Deer moved into a much bigger, modern facility this fall on the Dedham line. The idea was to take the operation to the next level. One month ago, Dancing Deer CEO Trish Karter stood amid the new equipment and spoke with some angst about the economic timing.
TRISH KARTER: In our longer term strategic plan, this was the year in which we started generating cash, and all of these investments that we've made in the last three years in people and in IT and facilities, would pay off. Of course the timing is unfortunate because it's the worst retail environment in modern history, going back to the Depression.
Karter knew it would be tough, but she still wanted the company to grow its sales this holiday season. So Dancing Deer doubled down on marketing strategies and promotions that worked last year. It optimized its efforts to retain old customers and gain new ones. Karter waited for what she called the big whoosh in sales that comes right before Christmas.
KARTER: The whoosh we were waiting for never came. That radio silence was painful to hear.
It was painful, because Dancing Deer had actually been on track to improve on last year. That is, right up until a week before Christmas. Karter says that's when sales started leveling off, much earlier than normal.
KARTER: My own personal theory is that people came up to that weekend before holiday, and the noise from the brick-and-mortar stores was loud. And locally everything was suddenly inventory clearance. Deep discounts, and I think people shopped their local stores for whatever else they still needed for holiday, and didn't do the phone and web business.
SCOTT MILLER: Right now it's all about digesting what we can from the numbers.
Scott Miller heads the company's online sales. He's been spending the post-Christmas letdown poring over data, and strategizing in meetings, like this one yesterday:
MILLER: One of the things that we want to look at with our inventory...
Scott Miller says Dancing Deer did relatively well over the holiday, despite the economy. The company actually made more sales this year. It sold to more corporations than last year. It sold to more individuals than last year. But since people ordered less on average - fewer cookies, fewer cakes - that brought the overall sales down compared to last year. Miller calls it bittersweet.
MILLER: Relative to some of the statistics that I'm seeing in terms of e-commerce performance this holiday season, it appears that Dancing Deer did outperform. But you know at the end of the day we are a for-profit business driven by the top line driven by the bottom line and to that end, the fact that we've taken more orders on the web that we've ever taken before is somewhat of a moot point.
Dancing Deer doesn't have much time to crunch the numbers. Miller says the company's second biggest holiday for business is Valentine's Day.
MILLER: We took a deep breath on Christmas Day and we're back at it, we're working to hit Valentine's Day out of the park.
But there's no escaping that the crucial holiday shopping season, during which Dancing Deer makes a third of its annual sales, was disappointing. CEO Trish Karter sums up the holiday lessons.
KARTER: Surprising in many ways that we did as well as we did. Solid for the brand. Tough on the short-term numbers.
Karter says that's going to influence what kind of company Dancing Deer is going to be going forward. She says her baking company will have to reign in its expansion plans. But at least it's also not currently in danger of going out of business, as some of its competitors might.
After all, Karter says, flat is the new up.
This program aired on December 30, 2008. The audio for this program is not available.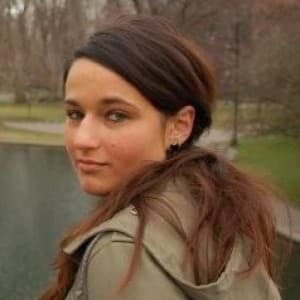 Lisa Tobin Senior Podcast Producer
Lisa Tobin was formerly WBUR's senior podcast producer.