"A 6-Step Program for Controlling Health Care Costs in Massachusetts" by Nancy Turnbull
This article is more than 12 years old.
Governor Patrick held a meeting of top state officials on Monday to review and accelerate the administration's focus on efforts to control health care costs. This meeting, which was prompted by the recent Globe Spotlight series on Partners and Blue Cross, is an excellent development. Among other things, the Globe series has served as a wake-up call about the failure of relying on market forces to shape and control the cost of the state's health care system. Partners and Blue Cross are not the only culpable parties in the feeding frenzy that the market has produced in the last two decades. State inquiry and action must also address other providers that have developed and exploited dominant market positions, insurers that have had neither the resolve nor the power in many areas to address the causes of rising costs, employers, who have done little and often hindered approaches that might have made a difference, and government, which was missing in action for nearly 20 years after the state began its romance with the market in health care.
Our collective behavior in dealing with rising health care costs in Massachusetts shows many of the classic symptoms of addiction: denial ("health care costs aren't really a problem…"costs aren't really higher in Massachusetts"); rationalization ("our quality is higher so our higher costs are justified"…. "health care is the only growth industry in the state"); blaming others ("providers who aren't doing well are just whining"…."we insurers can't really do anything about rising spending"…."mandated benefits are the real problem"…."consumers are too fat, smoke, don't get enough exercise, and don't have enough 'skin in the game");
the need to use more to get the same effect ("the suburbs deserve high quality care too"…."the health care industry in Massachusetts is a treasure that must be preserved at any cost"); and, an inability to meet other responsibilities because of our addiction (just look at how rising health care spending is crowding other important forms of public and private investments).
Members of my family and many others have benefited from the 12-step approach to different types of addiction. Maybe it's time for a similar approach to our health care cost problem. Here are my ideas for an economical, 6-step program for health care cost control:
#1: Admit that health care costs have become unmanageable: Costs have been a "crisis" for as long as I have worked in health care. We have brief periods of sobriety when costs moderate, but then we relapse. This behavior is typical in families with addiction problems. We need a "health care cost intervention," perhaps with Governor Patrick as the facilitator. We need to confront the problem and talk openly about how it affects us, and the role that each of us plays in contributing to the problem, be it as deniers (providers), enablers (insurers and employers), rescuers (consumers), or martyrs (government).
#2: Embrace a greater power to help restore us to sanity and strength: The market and deregulation have failed in health care. More of the same will not solve our problems. We need active engagement by and a much stronger role for government.
#3: Examine past errors with the help of experienced people: I would like to see Governor Patrick convene an independent body to help develop a health care cost control action plan over the next 90-120 days, one that will make a real difference in moderating costs over the next few years. Part of this plan should be to go back to the drawing board on the Health Care Quality and Cost Council, which has been well intended but ineffective. A better approach might be to give responsibility for action on health care cost control to a state agency, with assistance and oversight by a small independent board that has a carefully focused charge and a composition that makes sense.
#4: Admit the nature of our wrongs and make amends to those we have harmed: This includes admitting that health care is a scarce resource and that rising health care spending, particularly public spending, has an opportunity cost—we must forego other ways of spending the money when we spend more on health care. We need to talk about the harm that unbridled spending does to the strength and vitality of other important services, particularly at a time of financial crisis for the state. This harm includes lower investments in public health, education, income supports, job training, roads and bridges, environmental programs—ironically all areas where more spending would likely improve population health more than additional spending on medical care.
#5: Learn to live a new life with new behaviors: My list of recommendations includes:
• Develop a comprehensive statewide uniform provider payment system: Our current provider payment system is a major reason for rising costs. Many parties are working on provider payment reform, but in a piecemeal, uncoordinated and slow manner, and with no ability to deal effectively with dominant providers and no attempt to include Medicare, the most important payer. The state's new commission on payment reform, which will finally meet for the first time next week, must move swiftly and boldly to recommend fundamental payment reforms, including approaches such as having the state set uniform rates of payment for the same risk-adjusted service and pursuing a federal waiver to allow Medicare to participate in any new system.
• Reinvigorate centralized planning to restrict and rationalize capital investments: The Globe series makes clear that we need some supply side controls on the proliferation of capacity and technology in our health care system. These controls must consider existing as well as new capacity, and both inpatient and ambulatory facilities. Massachusetts might consider a process similar to New York's independent commission on health care facilities, which made recommendations about which facilities were not needed and should be closed.
• Force collaboration and standardization among payers: Our competitive health insurance system results in enormous administrative complexity and costs. There is little value in the proliferation of different insurance products, disease and utilization management programs, payment methods, and quality improvement initiatives. For example, imagine how much progress we might make in the management of chronic diseases if we had uniform approaches, including payment, across the system. Efforts to simplify the administration of the system are moving too slowly. Let's lock the health plans in a room with supervision by the Attorney General until they come up with a comprehensive and speedy plan to take administrative complexity and costs out of the system. And while they're at it, let's understand and address the reasons why health insurance costs so much more for smaller employers and individuals and what role insurers, and others, need to play in addressing this problem.
#6: Have a spiritual awakening and lead the way for others: If Massachusetts had unique advantages when it came to expanding coverage (e.g., a lower uninsurance rate), we have unique disadvantages in seeking to control costs (e.g., higher costs, more teaching hospitals, more jobs in health care). This means that success in moderating health care costs here would be a more extraordinary and inspiring achievement to others than our success in expanding coverage.
As with any form of recovery, confronting our addiction to more and more health care spending will require willpower and, what my uncle, sober for 20 years, calls "want power." I believe we could develop an achievable state action plan to moderate health care costs. Only time will tell if we have the collective "want power" to do what must be done.
Nancy Turnbull
Harvard School of Public Health
This program aired on January 7, 2009. The audio for this program is not available.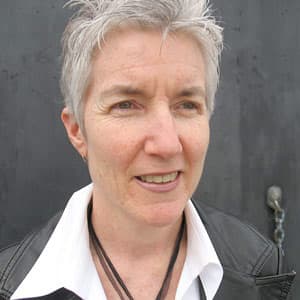 Martha Bebinger Reporter
Martha Bebinger covers health care and other general assignments for WBUR.