"Control Drug Marketing to Reduce Health Costs" by Georgia Maheras
This article is more than 12 years old.
Last summer, the Massachusetts legislature passed Chapter 305, a comprehensive cost control and transparency bill. As one of its central pillars, the bill directed the Department of Public Health (DPH) to draft regulations establishing a Code of Conduct and payment disclosure requirement for the pharmaceutical and medical device manufacturing industries. This component of the bill is one of the keys to the health care cost control Massachusetts so desperately needs.
Prescription drugs are central to modern health care. Medications are the first line of defense in preventing and combating disease. The prices of the most widely used brand-name prescription drugs rose nearly 50% between 2000 and 2006, more than twice the rate of inflation. Research has shown that gifts and fees paid to prescribers influence their prescribing behavior and cause more brand-name drugs to be prescribed when cheaper, generic drugs are as effective. The billions of dollars spent annually place a huge financial burden on the entire health care system. According the Congressional Budget Office, disclosing industry payments could lead to health cost reductions.
In December, DPH issued draft regulations which contain a number of loopholes. The draft regulations only ban gifts given to prescribers that are designated for "sales and marketing" purposes. This means that gifts given labeled as educational, such as expensive textbooks and computers, are not banned. Also, undefined "modest and occasional meals" are still permitted.
All gifts and meals should be banned because they all create a sense of indebtedness. The unconscious social psychology rule of reciprocity pushes a recipient to repay the giver, even if the gift is small. This interferes with the ability of health care providers to make prescribing decisions based solely on the needs of their patient. Both Boston University School of Medicine/Boston Medical Center and UMass Memorial Health Care have banned all gifts and meals. These regulations should follow their lead.
The draft disclosure regulations exempt payments made to providers conducting research in Massachusetts. Despite the legislature and Governor rejected the industry argument that disclosing these payments would hurt medical research, the DPH regulations open up this loophole. In fact, all clinical trials are already registered at a public government website, ClinicalTrials.gov. Disclosing research payments will allow Massachusetts consumers to see if their providers have any conflicts of interest. This step is essential for cost control to work.
Public comment and hearings on the regulations begin Friday. We urge the DPH and the Public Health Council members, who vote on these regulations, to strengthen them so that the intent of the law is achieved.
Georgia Maheras, J.D. is the Private Market Policy Manager at Health Care For All
This program aired on January 8, 2009. The audio for this program is not available.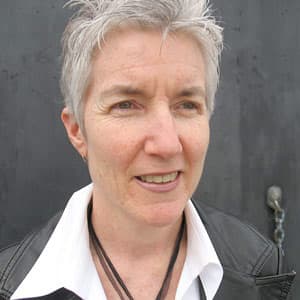 Martha Bebinger Reporter
Martha Bebinger covers health care and other general assignments for WBUR.