"A Disconnect on the Connector" by Jon B. Hurst
This article is more than 12 years old.
There are a lot of good things beginning to happen on health care reform, including the first steps on hospital cost and quality transparency; more movement to save taxpayers hundreds of millions of dollars by having municipalities purchase through the GIC; and finally more media focus on the cost side of the equation as exhibited by the important Globe Spotlight team reports.
It is encouraging that public acknowledgement is growing about the need to fix the cost side of health care in order to save the access side. Yet, although I am pleased with the growing attention health care costs are beginning to get, I remain frustrated that the equally important issue of cost apportionment among payers and consumers remains ignored. Health care providers have long complained that government payers—Medicare and Medicaid—do not adequately reimburse the true costs for procedures, creating cross subsidization from private insurance subscribers. True enough. But what about cross subsidies within the ranks of private payers?
Some questions to ponder: If it is true that the GIC is saving the state and now municipalities hundreds of millions of dollars through their group buying efforts, isn't it also possible that other payers are picking up the tab for those savings? If it is true that the Connector will be holding the line on rate increases at 2% for their Commonwealth Care plans (taxpayer subsidized), isn't it possible that others will be paying more in order keep those increases in check?
If it is true that the merger of the non-group market with the small group market saved individuals money on their premiums, isn't it possible that small group employers and their employees are now paying more to compensate for that merger? If it is true that large group rates are not regulated and the rates are not even filed with the Division of Insurance, isn't it possible that those rates are less than the filed small group rates? If it is true that the health insurance marketplace is now about 40% self-insured with those employers holding significant purchasing efficiencies and the ability to avoid certain state mandates, isn't it possible that fully insured smaller companies and their employees do not enjoy similar savings and flexibility? If it is true that group buying discounts and insurer negotiation is permitted in health insurance markets other than small group, isn't it also true that small group buyers are discriminated against under the law and in the marketplace by not having the same rights and abilities? If it is true that Blue Cross Blue Shield reimburses Partners the same amount for the same procedure no matter whether you are a firm of 5 or 5000, shouldn't the insurance premiums be in the same ballpark? If it is true that everyone under the law must buy health insurance in the Commonwealth, shouldn't they at least have the opportunity to get similar products and similar pricing as the big business or big government purchaser? And finally, if small groups can't buy comparable coverage at comparable pricing, are they then unfairly cross subsidizing someone else, thus raising the question whether the current health care mandate is truly sustainable politically and economically?
When I raise these issues with certain opinion leaders, I often hear the answer that "the Connector" is where we are leveling the playing field for the little guy. And therein lies "the disconnect on the Connector." The Connector was never intended to be a cost saving group buying entity for small businesses and their employees although many assumed it was. In fact, the rates the Connector is beginning to use for their long awaited Commonwealth Choice pilot program are the very same rates the insurance companies file with the Division of Insurance. There is no discount, no negotiation. In fact, there was never any intent to do that. The purchasing pool that was to become the Connector was intended to reduce administrative costs and increase choices for the individual and for the taxpayer subsidized purchaser. The Connector simply does not have the negotiation and bargaining authority for small employers in the small group, non-subsidized marketplace.
Give the Connector staff credit as they roll out the Commonwealth Choice pilot program—they will be making the shopping easier and pricing more transparent within the small group market. That is a very good thing, and can create more competitive pressures within the small group market. They even curbed, but unfortunately didn't eliminate brokers' commissions even for those small employers not using a broker.
The bottom line cost and competitive problem for small businesses, small non-profit employers and their employees is that although the small group market is regulated within itself, nothing exists to ensure that those consumers are getting fair rates as compared to those outside small group. So what are the solutions? There are no silver bullets, but here are a few ideas that should be considered. They range from creating more competition and flexibility to more state regulation.
Have the Division of Health Care Finance & Policy immediately implement the insurer transparency section of the health care cost containment bill passed last summer, showing pricing across various types and sizes of health plans. That will provide evidence as to whether the cost disparities exist, and at what cost to the little guy.
Reestablish small business health plans which were repealed in the 90's as a "reform," not coincidently just prior to the 8 year run up of double digit small group premium increases. These plans—a norm in other states--allowed group buying through established non-profit organizations such as chambers of commerce and associations, and served to level the playing field with bigger purchases by creating more competition and giving small purchasers negotiating leverage with big insurers.
Require health plans to file rates for large groups, and aggregated costs for self-insured plans. Then if necessary, create bandwidths across all fully insured lines.
Mandate that small group discounts equal to brokers' commissions are made available to the purchaser when a broker is not used in the Connector.
Small employers and their employees are the backbone of our economy. They need to become the focus of the next phase of health care reform.
Jon B. Hurst is the President of the Retailers Association of Massachusetts
This program aired on January 12, 2009. The audio for this program is not available.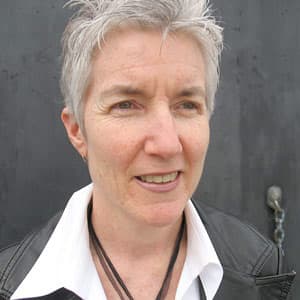 Martha Bebinger Reporter
Martha Bebinger covers health care and other general assignments for WBUR.