"Prisoners Don't Receive Adequate Care" by Steffie Woolhandler, MD
This article is more than 12 years old.
America imprisons more people than any other nation – more than 2 million people are behind bars at any one time, and 12 million go through our prisons and jails each year. In a study in the April 2009 issue of the American Journal of Public Health, we found that many of these prisoners have serious chronic illnesses, and get little care.
Most shocking was the high rate of serious mental illness like schizophrenia, and the fact that most of those with serious mental illness were off treatment at the time of their arrest.
This finding has grave implications for Massachusetts. The Governor has announced massive cuts to mental health services. We know from previous studies that mental health care prevents crime. With Patrick firing a quarter of the state's mental health case managers, and forcing safety net providers like Cambridge Health Alliance (which provides one third of all indigent mental health care in the state) to slash psychiatric beds and services, many of the mentally ill will end up in jail – often for minor infractions like trespassing and disturbing the peace. And untreated mental illness can also lead to major crimes. We know that mentally ill people are NOT dangerous, if, and this is a big if, they get treatment.
Treatment enables most to live productive lives, and even the more disabled minority can lead quiet, stable lives that minimize harms to the patient, their families, and their communities. Patrick's plan to drain money from treatment of the most vulnerable residents carries enormous social costs and diminishes us all.
Steffie Woolhandler, MD
Cambridge Health Alliance
This program aired on January 16, 2009. The audio for this program is not available.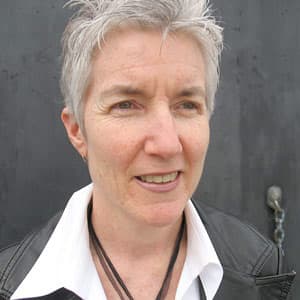 Martha Bebinger Reporter
Martha Bebinger covers health care and other general assignments for WBUR.