"How to Decide if Health Reform is Working in Masschusetts" by Steve Poftak
This article is more than 12 years old.
Pioneer Institute is pleased to release its latest policy brief, Massachusetts Healthcare Reform: A Framework for Evaluation
which lays out our view of the metrics that should be used to evaluate whether or not healthcare reform in Massachusetts is a success, a failure, or something in between.
There has already been impressive work done on the level of access to health insurance through reform and financing is receiving a great deal of attention currently. This brief seeks to identify specific metrics for these measures, plus administration and cost-effective quality.
The metrics themselves are listed below. I encourage you to read the paper, then give us your feedback - either here, or direct to me (spoftak@pioneerinstitute.org)
The paper identifies some sources (and some proxies) for the data behind each metric. Our next task will be to incorporate your feedback, then go out and run the numbers. Let us know what you think and what we've missed.
Reform Scorecard
Access
1. Number of uninsured over time, and the rate of change in this figure.
2. Size and growth of the Commonwealth Care program over time
- percentage of the marginal enrollees that is crowding out private insurance versus percentage that is coming from the HSNTF or previously uninsured pool.
3. Employer offer rates and employee uptake rates for health insurance coverage.
4. Utilization rates of preventive care services - change in the percentage of citizens (ideally new Connector enrollees) receiving annual check-ups, mammograms, and annual blood pressure, cholesterol, or blood sugar readings.
Financing
5. Gross contributions to healthcare funding, and the percentage of total funding contributed by each revenue source: federal contributions, employer contributions and penalties, and private contributions (especially out-of-pocket.)
6. Change in per-capita healthcare consumption and costs for the newly insured compared with expenditures from the HSNTF.
7. Changes in overall healthcare spending as a percentage of state GDP, tax revenues, or per capita income.
8. Changes in average premiums.
9. Number of citizens exempt from the mandate due to the 'affordability standard'.
10. Changes in the rates of medical bankruptcy, compared to other states.
Administration
11. Premiums in the new small and individual group market compared to the large group premiums in MA - additionally, it may be helpful to monitor these differential MLRs and the changes over time in premiums and MLRs.
12. Plan survivorship and reasons for rate increases in the Connector as a proxy measure for the effects of adverse selection.
13. Distribution costs as a percent of total costs in the CCHIP and in comparison to distribution costs and percentages in other plans outside of CCHIP.
Cost-Effective Quality
14. Survey of the percentage of consumers that are aware of the reporting data (possibly through unique website hits) and the percentage that used it to make decisions, compared to similar surveys in the private sector.
15. Change in accepted quality measurements, such as hospital infection rates, mortality rates, cardiac surgery error rates, compared to control states.
16. Cost effectiveness of quality gains, as measured by the changes in overall costs and quality from the reforms.
17. Change in health disparities, compared to control states.
Steve Poftak
Research Director, Pioneer Institute
This program aired on January 17, 2009. The audio for this program is not available.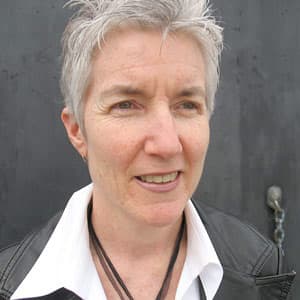 Martha Bebinger Reporter
Martha Bebinger covers health care and other general assignments for WBUR.