"National Health Reform Proposal Looks a Lot Like Massachusetts" by Richard C. Lord
This article is more than 12 years old.
On January 12th I participated in a media briefing sponsored by the American Benefits Council, a national trade association whose members are primarily large employers concerned about federal legislation and regulations affecting all aspects of the employee benefits system. The briefing unveiled the Council's plan for national health care reform, which in many aspects bears a striking resemblance to the Massachusetts health care reform law. I was invited to participate in order to share my experience, and that of the Massachusetts employer community, with our state's initiative.
The Council's proposal, like our reform, builds upon the existing employer-based system through which the majority of working Americans receive health insurance coverage. It requires all individuals to obtain at least a basic level of care (individual mandate) accompanied by income-based premium subsidies for lower-income workers (sounds a lot like Commonwealth Care). The plan calls for the establishment of a broad multi-stakeholder advisory panel (kind of like a Connector) which would establish a minimum standard for quality, affordable health coverage (we call this minimum creditable coverage). All of this sounds awfully familiar to those of us in Massachusetts who have been living and breathing health care reform for the past several years.
The Council does go further than we have in attempting to tackle a range of cost and quality issues in addition to expanding access.
It calls for the creation of an interoperable health information network, medical liability reform, the development of consensus-based cost and quality measures, and the creation of better information tools for consumers to use in making more informed health care decisions. (In Massachusetts, some of these tasks were delegated to the Quality and Cost Council which was created in our health care law while others, such as health care information technology, have been under the purview of other organizations.) Additionally, the Council recommends transforming the current payment system from a procedure-based, fee-for-service system to a value- based system. (Our newly formed payment reform commission is holding its first meeting as I am typing this blog!)
When our law was enacted in 2006, our public officials chose to address the issue of health care access first, knowing full well that we would be confronting the cost and quality issues in the near future. That near future is now our present. Double digit increases in health care premiums must be addressed if our nationally recognized success in achieving close to universal coverage is to be sustained. I applaud the American Benefits Council for its ambitious attempt to confront all three health care issues in its comprehensive plan. Although the nation may have to settle, as we did, for increasing coverage before addressing the very difficult cost challenges, an initiative at the federal level could and should, at a minimum, build in the latter phases from the start.
It is exciting that national reform is very likely to borrow heavily from our very positive experience in Massachusetts. I am pleased, too, to see the business community take a leadership role in the national debate – our experience in Massachusetts has shown us that the participation and support of employers is critical to success.
Richard C. Lord, President and CEO, Associated Industries of Massachusetts
This program aired on January 17, 2009. The audio for this program is not available.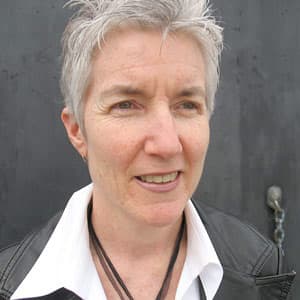 Martha Bebinger Reporter
Martha Bebinger covers health care and other general assignments for WBUR.