Barack Hussein Obama was sworn in Tuesday as the 44th president of the United States, writing a new chapter in American history as the first African-American to hold the nation's highest office.
With his hand on the gilt-edged, burgundy Bible used by President Lincoln in 1861, Obama swore to "preserve, protect and defend" the Constitution in front of an ebullient, possibly record-breaking crowd gathered on the National Mall.
"Earlier generations faced down fascism and communism not just with missiles and tanks, but with sturdy alliances and enduring convictions," he told the crowd in his inaugural address. "They understood that our power alone cannot protect us, nor does it entitle us to do as we please. Instead, they knew that our power grows through its prudent use; our security emanates from the justness of our cause, the force of our example, the tempering qualities of humility and restraint."
Obama said he would begin to withdraw U.S. troops from Iraq in a responsible manner and would work to stabilize Afghanistan. Aides said Obama would order the military to begin withdrawing U.S. troops from Iraq on Wednesday during a meeting with the Joint Chiefs of Staff.
"To the Muslim world, we seek a new way forward, based on mutual interest and mutual respect," said Obama, who spent part of his childhood in Indonesia, the most populous Muslim nation in the world. But he also had a warning for those who would threaten the American way of life through terrorism.
"We say to you now that our spirit is stronger and cannot be broken. You cannot outlast us, and we will defeat you," he said.
On the economy, Obama said his plan for rebuilding and expanding the country's infrastructure will take the U.S. economy into a new age.
"The state of the economy calls for action, bold and swift, and we will act — not only to create new jobs, but to lay a new foundation for growth," Obama said.
Chief Justice John Roberts, whose confirmation Obama opposed, administered the 35-word oath. Michelle Obama and daughters Malia, 10, and Sasha, 7, joined Obama on the platform as he was sworn in.
Minutes before Obama took the oath, Vice President Joe Biden, 66, was sworn in by Supreme Court Justice John Paul Stevens.
Obama was sworn in on a platform on the West Front of the Capitol as a crowd estimated by The Associated Press at more than 1 million people looked on. The enthusiastic masses packed the Mall in the hours leading up to the ceremony, braving temperatures in the teens early Tuesday morning.
People had begun traveling to the Mall before 6 a.m., with some trains packed to capacity by the time they reached stops in Washington. More than 585,000 people had ridden the rails as of 1 p.m. Tuesday, said Angela Gates, a spokeswoman for Washington's transit system. She said 52,000 people were shuttled to the Mall on 22 bus routes.
Despite the crowds and the cold, people were energized. Dozens of vendors hawked everything from Obama T-shirts to Obama hand puppets as groups of people trekked down Massachusetts Avenue toward the Mall.
Sachiko Minowa was glowing as she walked toward the Mall in 20-degree weather. A Japanese immigrant who now lives in San Francisco, Minowa said she has eagerly awaited the change in administrations. "I came to the United States five years ago," she said. "This is the moment I've been waiting for."
"I've felt under siege the last eight years," said South Bend, Ind., resident Willow Wetherall. "I can breathe easier knowing I have a partner in Washington who represents my values." Wetherall said the inauguration was a double treat for her — Tuesday was her 33rd birthday.
The new first family began Tuesday with a church service at St. John's Episcopal Church, across Lafayette Park from the White House. The Obamas traveled to the White House for a traditional coffee with Bush, then to the Capitol for the swearing-in ceremonies.
After the transfer of power, former President and Mrs. Bush boarded a helicopter at the Capitol and flew to Andrews Air Force Base, where they boarded a military jet for the trip to their new home in Texas.
There will be a parade in Obama's honor Tuesday afternoon through the streets of Washington. Tuesday night, there are 10 official balls. The Obamas plan to stop by each one.
This program aired on January 20, 2009. The audio for this program is not available.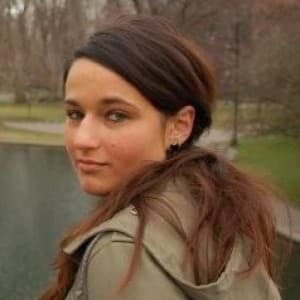 Lisa Tobin Senior Podcast Producer
Lisa Tobin was formerly WBUR's senior podcast producer.