World Dispatches: Global Audience For Obama
This article is more than 12 years old.
For many people around the globe, Barack Obama's election brought a sense of hope and possibility. Now, the world is watching to see whether that promise is fulfilled. NPR reporters offer updates on the mood in Kenya, Iraq and elsewhere on Inauguration Day:
From NPR's Stringer in Basra, Iraq:
The black Basrawis are celebrating Obama's inauguration at their headquarters in Basra in southern Iraq. They are overjoyed at seeing the first African-American U.S. president.
"We are happy today. We were waiting for this moment, and we are here to express our feeling on this occasion," says engineer Salam Shaaban. "Obama is great man and he deserves this position; he will help poor and tired people."
"Today announces the birth of a new era," says Jalal Thugeel, also of the Movement of Iraqi Supporters of Freedom and Peace. "It is time for the oppression to end and to start a new era of ambition. ... The world will live in a new era. Yes to justice of the human race. ... The time is over when the blacks suffered — now is the time of justice and fairness ... It was not a victory for blacks, but a victory for all other races."
From Ofeibea Quist-Arcton in Accra, Ghana:
Africans all over the continent are hailing the United States' first African-American president. That includes Liberia's Ellen Johnson-Sirleaf — Africa's first female president.
"I'm as excited as people the world over. This represents the fulfillment of a longtime dream. It represents a sea change in American politics, and I think the fact that he has African roots excites us all. And it tells everyone that they can reach their full potential if they are willing to work at it," she said.
The Liberian president outlined some of Obama's challenges.
"The blessing is that everyone wants you to succeed, because you are a first, so that means you can open doors for others to follow. But it also comes with the responsibility to succeed," she said.
Liberia was founded by freed American slaves in the 1800s.
In West Africa, Adam Thiam helped organize a celebration in Mali, with American and Malian flags fluttering over a portrait of Obama.
"We in Africa are in desperate need of hope. We just think that Obama's action would really help Africa. The United States has proved that someone can come from that far and be elected. It's a real message of hope for all of us," he said.
Thiam said Obama was the embodiment of Africa's dream of a better future for all.
From Lourdes Garcia-Navarro in Baghdad, Iraq:
Most believe Obama will usher in a better relationship with Iraq and many hope he will correct the mistakes — a word they used — of the Bush administration in Iraq. That means different things to different people. The general impression of Obama, like in many places across the Middle East, is positive and hopeful. People use the words diplomat and statesman; people think he will be flexible and invested in solving Iraq's problems.
Everyone is waiting to see what Obama does, and if he fulfills his campaign promise to remove U.S. troops from Iraq.
The fear is that all the money and the interest is headed east to Afghanistan. People are afraid this will become the forgotten war.
From Soraya Sarhaddi Nelson in Kabul, Afghanistan:
Afghans are talking a lot about this inauguration especially because President Karzai is not attending while Gul Agha Shirzai, the governor of Nangarhar province, is. Obama had visited the governor in July. There are a lot of questions about what this means and what the new relationship between the U.S. administration and the Afghanistan government will be.
Karzai had to open the parliamentary session and give a speech, but some people are saying he wasn't invited. We haven't been able to confirm whether this rumor is true.
The people of Afghanistan want suicide bombings and attacks to end, but they are worried that Obama will continue the strategy of the Bush administration.
From Eric Westervelt in Gaza City:
A cease-fire between Israel and Hamas fighters is in effect — partially because neither side wants to be fighting during Obama's inauguration.
Palestinians are hoping to see a change in policy, but many voice skepticism that U.S. policy will really change: "U.S. presidents have been so pro-Israeli for so long, we don't think Barack Obama will change that," they say.
On the Israeli side, there was some skepticism during the campaign that Obama would be as pro-Israeli as President Bush was during his eight years. Israelis are cautiously optimistic that Obama will continue Washington's strong relationship with Israel.
And more broadly, the Arab world is also cautiously optimistic — and hopeful that Obama brings a fresh perspective and new policies.
From Gwen Thompkins in Kobama, Kenya:
Kobama, in southwestern Kenya near Lake Victoria, is the ancestral home of Obama's father, and people here are extremely proud, practically bursting at the seams.
Residents have been writing songs in honor of the president-elect, celebrating his inauguration and wishing him well — but also cautioning him that "it's time to make good on his campaign promises."
Across the country, Kenyans will be watching Obama's inauguration, which will take place in the evening, local time. Jumbo-screen televisions will be set up in the capital of Nairobi; in Kisumu, the regional capital of southwestern Kenya; as well as in Kobama, where Obama's step-grandmother still lives.
There are few televisions in Kobama — in fact, there is not much electricity. As a result, crowds are expected to gather around these large-screen TVs.
This program aired on January 20, 2009. The audio for this program is not available.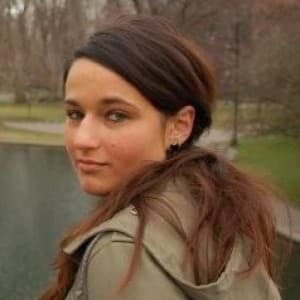 Lisa Tobin Senior Podcast Producer
Lisa Tobin was formerly WBUR's senior podcast producer.