"A Healthy Commonwealth 2012 - Progress Made...Challenges Ahead" by Senator Richard T. Moore
This article is more than 12 years old.
Massachusetts is not only a state, but is established as a "Commonwealth." Our first Governor of the Province of Massachusetts Bay, John Winthrop, defined what that meant in his famous "City on a Hill" sermon in 1630. In that founding document, Governor Winthrop declared it to be our duty to care for one another, to share our good fortune to meet the needs of those among us who are less fortunate, and work together to build a stronger, healthier community.
Beginning with the 2005-2006 Session, the Legislature laid the foundation for a Healthy Commonwealth with the passage of our landmark health care reform law – Chapter 58 of the Acts of 2006. In addition to expanding access to affordable health insurance, the reforms included development of a statewide infection control program, the creation of the Health Care Quality and Cost Council to set quality improvement and cost containment goals, initiation of a first-in-the-nation pediatric palliative care program, and enhancement of the state's prevention agenda. Several other important steps such as the purchase of hypodermic needles without prescription also contributed to improving the health of the people of the Commonwealth.
By 2008, Massachusetts achieved nearly universal health coverage with an estimated 97% of her citizens with health insurance.
These reforms have received much attention and praise both here at home and across the nation. Significantly, the Massachusetts example and reform principles are among the building blocks for national health reform being discussed at the federal level. However, the changes enacted in Health Reform I were just the first steps toward creating a world-class health care system for everyone in our Commonwealth.
During the 2007-2008 Session, the Legislature took another major step toward that system. Recognizing that to sustain, and move beyond the dramatic gains being realized with the passage of Health Reform I, key quality, safety, and cost control measures were needed. The signature bill of the most recent session is Chapter 305 of the Acts of 2008 - An Act to promote cost containment, transparency and efficiency in the delivery of quality health care.
This comprehensive measure established the statutory foundation for greater transparency in health quality and cost for consumers and providers, set realistic goals of moving health care into the 21st century with dramatic expansion of e-health initiatives and health information technology, provided mechanisms for real cost containment, established programs for expanding the availability of primary care providers, and established goals and benchmarks for measuring progress toward improved quality and cost containment.
The legislation also set in motion the opportunity for dramatic reform of health care through a review of health care payment which could trigger fundamental change in how health care is delivered in Massachusetts. While some providers may simply hope for more money, the goal of payment reform needs to address a more effective use of existing resources and funds as well as compensation for a different delivery model along the lines of "medical home" care delivery, especially for managing those with chronic disease.
Some examples of other pieces of legislation that lay the groundwork for different delivery models, successfully passed by the legislature this past session, are Public Health Regionalization and Collaborative Drug Therapy Management. The regionalization bill strengthens the Massachusetts public health system by pooling the resources of multiple towns to provide state and local municipalities with the means to deliver public health services more efficiently and effectively.
Additionally, the collaborative drug therapy bill pools resources and improves pharmaceutical care for patients by combining the skill and expertise of physicians and pharmacists and enabling them to collaborate their practices, which has been shown to increase patient safety while also reducing medication errors as well as health care costs.
With all of these accomplishments behind us, there is still much progress to be made on the road ahead. Massachusetts has become one of the pioneering leaders of health care reform in the United States, and it should remain so as we capitalize on the popular sentiments of change and hope. Recognizing this, on Monday, I will be officially releasing "A Healthy Commonwealth 2012 – Progress Made… Challenges Ahead," as my health care legislative agenda for the 2009-2010 legislative session. It is the Second Edition of "A Healthy Commonwealth 2012," which was originally released by me in January 2007. It builds off the foundation established by the landmark health care reform achieved in Chapter 58 of the Acts of 2006 – which was inspired by then-Senate President Robert E. Travaglini, and the equally impressive Chapter 305 of the Acts of 2008 – crafted under the leadership of Senate President Therese Murray.
The bills that comprise "A Healthy Commonwealth 2012 – Progress Made…Challenges Ahead" collectively represent the third phase of the state's health reform agenda. Each of these initiatives will bring Massachusetts even closer to the goal of quality, affordable health care for all, and will help to grow and stimulate the critical health care sector of our state's economy. The major features of "Health Reform III" include: health care payment reform; further strengthening of health care reform; comprehensive prevention and wellness strategy; stronger leadership in health care quality improvement and cost containment; strengthening the DON review process and protecting community hospitals; health care workforce and workplace improvement initiatives; medical malpractice reform; and further regulation on the Pharmaceutical Industry.
I encourage you to view the full agenda of "A Healthy Commonwealth" here and urge you to comment with your thoughts on "Health Reform III," and the challenges that lie ahead.
Senator Richard T. Moore
Co-Chair, Joint Committee on Health Care Financing
This program aired on January 29, 2009. The audio for this program is not available.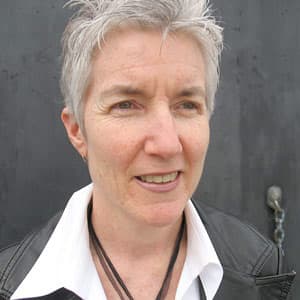 Martha Bebinger Reporter
Martha Bebinger covers health care and other general assignments for WBUR.