Kennedy Back in DC...Patrick Leads One of the Next Health Care Summits
This article is more than 12 years old.
Senator Ted Kennedy is back in Washington for the first of President Obama's health care forums. He's one of about 50 members of Congress who have what some Capitol Hill insiders say is the hottest ticket in town. Kennedy has returned from Florida for this event, meetings with staff and colleagues and a belated birthday celebration at the Kennedy Center. White House aides say President Obama plans at least six health care forums that will bring together providers, consumers, insurers, business leaders and members of Congress to talk about rising health care costs and the need to expand coverage. The President has asked Governors Deval Patrick and Jim Douglas to co-lead the third forum in Vermont later this month. Massachusetts and Vermont are in the midst of statewide efforts to cover the uninsured and improve the quality of health care. The event on March 17th, planned for Burlington, will look at how the experience of these two states might translate to a national health reform plan.
Martha Bebinger
Update - press release with more details:
THE WHITE HOUSE
Office of the Press Secretary
FOR IMMEDIATE RELEASE
March 6, 2009
Building on Thursday's White House Forum on Health Care Reform, President Obama Announces Series of Regional White House Forums to be Held Across Country
California, Iowa, Michigan, North Carolina and Vermont to host regional forums to continue discussion about bringing down health care costs, expanding coverage for all Americans
WASHINGTON, DC – Building on Thursday's White House Forum on Health Care Reform, President Obama announced a series of Regional White House Forums on Health Reform that will bring the conversation about health care reform directly to communities across the country. In keeping with the Obama administration's commitment to a transparent, accountable government, the forums will be an opportunity for Americans from all over the country to voice their concerns and ideas about reforming our health care system.
"Health care reform is a fiscal imperative," President Obama said. "Skyrocketing health care costs are draining our federal budget, undermining our long-term economic prosperity and devastating American families. The time for reform is now and these regional forums are some of the key first steps toward breaking the stalemate we have been stuck in for far too long. The forums will bring together diverse groups of people all over the country who have a stake in reforming our health care system and ask them to put forward their best ideas about how we bring down costs and expand coverage for American families."
The Regional White House Forums on Health Care Reform will be hosted by the states' Governors and will include participants ranging from doctors to patients to providers to policy experts. They will be open conversations with everyday Americans, local, state and federal elected officials – both Democrat and Republican — and senior Obama administration officials. The events will begin with a video recorded by the President, a summary of the findings from the Health Care Community Discussions that took place in December, and an overview of the discussion that took place at the White House Forum on Health Reform.
The meetings in California, Iowa, Michigan, North Carolina and Vermont will take place in March and early April. Further logistical information about the forums is forthcoming.
This program aired on March 4, 2009. The audio for this program is not available.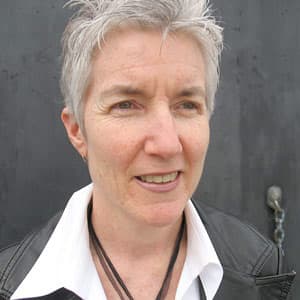 Martha Bebinger Reporter
Martha Bebinger covers health care and other general assignments for WBUR.