Report Card on Mental Health
This article is more than 12 years old.
The Bay State is among the nation's leaders in the way it serves mental health patients...or at least it was until recently. The National Alliance on Mental Illness gave Massachusetts a "B" on its new nationwide report card; that's better than the last survey three years ago when the state received a "C-". Department of Mental Health Commissioner Barbarba Leadholm says Massachusetts was one of only six states to receive a "B". No state received an "A".
"We are very pleased that NAMI recognizes the strides that the Department of Mental Health and Massachusetts has made in its public mental health system.
But the head of NAMI's Massachusetts chapter, Laurie Martinelli, fears the grade may no longer be accurate.
"If the study were done today, it would be a much different picture because the report card does not take into account the massive cuts that the dept of mental health has had over the last several months."
Martinelli says millions of dollars in budget cuts are threatening progress made in recent years with the passage of a children's mental health bill and an improved mental health parity law.
Frannie Carr
Martha Bebinger
This program aired on March 11, 2009. The audio for this program is not available.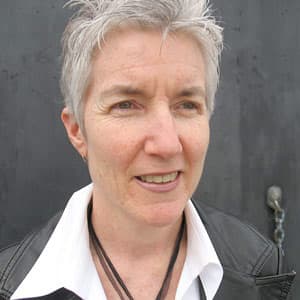 Martha Bebinger Reporter
Martha Bebinger covers health care and other general assignments for WBUR.