Spring Home Sales Not Looking Sunny
This article is more than 10 years old.
This Friday is the first day of spring when -- to mangle a phrase from Tennyson — one's fancy lightly turns to thoughts of the...housing market. Spring is the start of the traditional home-selling season, but this spring is not looking so sunny. The recession is making buyers nervous about taking the plunge.
Just off the expressway in Dorchester is a rundown tripledecker. Street parking is tight. There's a "no loitering" sign on the front door. The smell of paint thinner in the stairwell. It's where Kimberley Potvin rents the first floor.
KIMBERLEY POTVIN: This place is insane! Like, all I want in this world is a driveway! That's all I want, so I don't have to fight. I can just pull in and go, 'I'm done.' (LAUGHS)
Potvin and her partner live here, because the cheap rent has been helping them save up for a down payment. They have a bank ready to lend. They've made offers that didn't work out. They've even packed boxes. But now Potvin's plan to move sometime this year — it's on hold.
POTVIN: Mostly uncertainty about jobs. I mean my job is extremely secure. Probably just jinxed it! But John's job is kind of in question because he's only been there two years now. And definitely there's been some layoffs, there's been talk of layoffs, so we're not going to know for maybe a month or two if he's really secure, and maybe even longer than that!
HANNAH ABRAMS: They're careful. There's no better way to say that.
Hannah Abrams has been seeing lots of buyers like Potvin lately. Abrams is the sales manager at Prudential Unlimited Realty in Jamaica Plain. She says there is plenty of pent-up demand for homes. Many buyers have been waiting for the market to bottom out for the last couple of years. But now the recession is giving them cold feet.
ABRAMS: 'Hey, we are qualified, we can do this, we've got the money and the resources, but we don't know what's going to happen tomorrow.' And it's a day and age where tomorrow really counts. Not just today.
That's making it hard on sellers, who often can't wait until tomorrow. Take Alison Denby. She bought a house in Boston five years ago and put $200,000 into fixing it up. But recently she got a great career opportunity, in San Francisco. Then she and her husband discovered they owed more on the house than they'd get from a sale. It was a wrench in the works.
ALISON DENBY: It was a huge wrench. I mean it was hard when we first got the estimates because we were expecting the price to be higher.
They had a decision to make. Stay and keep the old job, or take the new one along with a loss on the house.
DENBY: So it was a very very very tough decision and it could have gone either way. And I just decided if I didn't do this I'd probably look back on it and regret it. So I should take the chance and just move on.
(To Denby): So how much did you lose?
DENBY: About $100,000.
But not every seller is willing to take that sort of hit. Realtor Hannah Abrams says the market in her area is actually doing pretty well. Other places, not so much. Overall, she says most activity is coming from sellers who have to move or really don't want to wait. Whatever the case, Abrams tells them to get the price right the first time.
ABRAMS: No more experimentation, no more, 'Hey, let's see if we can get this price.' Or, 'We'll start at this price and we'll reduce later.' There's no time for that. It's far too serious out here.
Sellers may have to put serious money into their homes, too. A few years ago buyers were happy to fix up a place, thinking appreciation would pay for it quickly. Now that thinking is gone.
Abrams has even recommended some sellers redo the kitchen. Right now, an upgrade is not about getting more money for the place. Right now, it's about getting a buyer at all.
Because even buyers like Kimberley Potvin, who are sitting on the sidelines because of the economy, they still really want to buy a house.
POTVIN: You know, we think a lot about house prices going back up. Right now, there's this kind of thing, 'Oh my gosh, they're so low, this is amazing! And then you  worry, 'Well, if they go up, that's it.' For people like me, that's it. We kind of took this step towards, you know, 'We can do this, this is great,' and now we're like, 'Maybe we can't do this.' Kind of that backpedaling that's a little depressing.
To get buyers like Potvin pedaling forward again, there are some enticements out there. Low-interest rates that won't be around forever. There's also an $8,000 tax credit for first-time buyers in the stimulus package. But that won't make up the difference for Kimberley Potvin if her partner loses his job.
This program aired on March 17, 2009. The audio for this program is not available.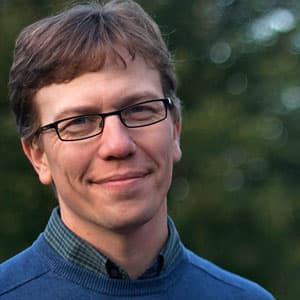 Curt Nickisch Business & Technology Reporter
Curt Nickisch was formerly WBUR's business and technology reporter.