Study: Many Emergency Response Recruits Are Fat
This article is more than 10 years old.
A new study by a group of local medical schools and hospitals shows that more than 75 percent of fire and ambulance recruits in Massachusetts are overweight or obese.
The researchers say there's a misperception that some firefighters and ambulance workers are heavy because they're muscular. But the study finds that three-quarters of them are just plain fat.
Lead author Tony Tsismenakis of Boston University's medical school says many also have high blood pressure and cholesterol, and do poorly on fitness tests.
"Carrying excess weight, especially excess fat weight, we all know is unhealthy for pretty much anybody," says Tsismenakis. "But it's especially a bad thing with emergency responders."
That's because overweight responders could jeopardize their coworkers and accident victims who depend on them. The researchers recommend that fire, ambulance, and police departments have adequate exercise equipment, and maybe even give employees time during their shifts to work out.
The study was done by researchers at the Boston University School of Medicine, Boston Medical Center, Harvard University, and Cambridge Health Alliance.
This program aired on March 20, 2009. The audio for this program is not available.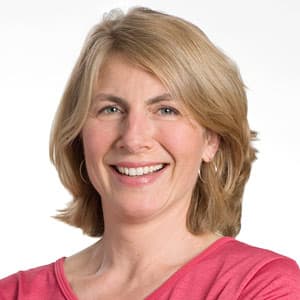 Sacha Pfeiffer Host, All Things Considered
Sacha Pfeiffer was formerly the host of WBUR's All Things Considered.