Nursing Jobs, Once Plentiful, Are Drying Up
This article is more than 12 years old.
For the past few years, nursing has been one of the hottest fields in Massachusetts. A statewide nurse shortage spurred many people to enroll in nursing schools, where attendance is now booming. And in May, hundreds of local nursing students will graduate and begin to look for jobs.
 
But many new nurses, and even some experienced ones, are finding that the job pipeline is drying up. WBUR's health and science reporter Sacha Pfeiffer explains why the hiring landscape for Massachusetts nurses has taken a turn for the worse.
 
You might think Rachel Weinstein would be feeling optimistic about her chances for employment. She's a senior at the school of nursing at Boston College, and after she graduates this spring she'd like to work in intensive care at a big Boston hospital. She's submitted a few applications, but her hopes for landing a position are pretty low.
 
RACHEL WEINSTEIN: "Some of my friends in the business school are like, 'Oh, I'm not going to be able to find a job, but you're in health care, you're in nursing, you're fine.' And that's really not the case at the moment."
 
Weinstein has that gloomy outlook because of what she's been told by recruiters and other students.
 
RACHEL WEINSTEIN: "I'm hearing that the job market's terrible right now and hospitals aren't going to be hiring new grads this year and that it's just a very competitive market right now."
 
A tight job market for nurses? But the state's nursing industry has been starving for new recruits in recent years. Nursing schools have been churning out graduates as fast as possible, and hospitals were aggressively recruiting new nurses. Some hospitals were even paying nurses signing bonuses. But Lisa Zankman says that was then, and this is now.
 
LISA ZANKMAN: "We are not hiring entry-level nurses right now, and we're actually not hiring all that many nurses at all right now.")]
 
Zankman is senior vice president of human resources at Beth Israel Deaconess Medical Center, which expects to have a $20 million loss this year.
So the hospital is cutting costs and putting limits on hiring. But Zankman says that doesn't mean Beth Israel Deaconess is unique when it comes to jobs for nurses.
 
LISA ZANKMAN: "I'm pretty sure I'm not alone; I think if you talk to other people around the city in the big teaching hospitals we'd be saying the same thing."
 
In fact, most of Boston's other big teaching hospitals are saying the same thing. In 2004, Massachusetts General Hospital hired almost 200 new nursing school graduates. This year it expects to hire 50 at most. Boston Medical Center plans to hire only between five and ten new graduates this spring.
 
The situation is similar in the suburbs. Newton-Wellesley Hospital received more than 500 resumes for ten new-graduate positions it posted in December. And all those jobs ended up being filled by internal candidates. Lisa Zankman of Beth Israel Deaconess says what we're seeing is simply a cycle of supply and demand.
 
LISA ZANKMAN: "I think what's happening is about every 5 years or a little bit more we run out of nurses and we start to put the call out and people start going back to nursing school. And by the time they come out sometimes there aren't jobs available.
 
The current shortage of local nursing jobs has been worsened by the bad economy. Several local hospitals — not just Beth Israel Deaconess — are feeling financially squeezed. In many cases their endowments are down. Some are also having cash-flow problems because they owe money on building expansion projects and credit is hard to come by. At the same time, patients are pinching pennies, so they're putting off elective surgeries, which means less revenue for hospitals.
 
And there's another problem. Elaine Bridge, the chief nursing officer at Newton-Wellesley, explains.
 
ELAINE BRIDGE: "When the economy downturns, you see part-timers go to full-time, per-diem go to part-time, nurses that were very casual workers — maybe one shift a week or something — are now looking for 3, 4, 5 shifts a week. So my vacancy rate is down right now."
 
And any vacancies that do exist often go to experienced nurses. Meanwhile, many nurses who were expected to retire and create large numbers of new openings are deciding to keep working because of the sagging economy.
 
JULIE PINKHAM: "For a new grad who doesn't have any skill base or isn't already in a system, their big challenge right now is even getting an interview."
 
Julie Pinkham is executive director of the Massachusetts Nurses Association.
 
JULIE PINKHAM: "We have heard a lot of new grads saying that they're headed to California, which — good for them. Smart. If you want to work in acute care you are going to have to be willing to go wherever is going to hire. And that will mean likely leaving Massachusetts in many cases."
 
Dinah Essien is a senior at Boston College's school of nursing. She plans to look for work in New York or New Jersey.
 
DINAH ESSIEN: "I was actually calling my mom today, like, 'I'm never going to find a job!' I'm very discouraged. But, I mean, I guess if push comes to shove you just have to move somewhere you don't want to be to get a job."
 
So what advice does the head of human resources at Mass General, Steve Taranto, have for recent nursing school grads? Hang in there. He says the supply-and-demand pendulum should swing in the other direction in the next few years. And nurses will be needed more than ever as aging Baby Boomers require more medical care.
 
STEVE TARANTO: "There's this ginormous glut of new grads. And while we don't have an opportunity for you now, we encourage you to stay in the profession. Because, frankly, in two years I hope that I'm able to hire them."
 
Until then, new nurses can look for work at assisted living facilities, nursing homes, and rehabilitation or other long-term care centers. Those jobs may not come with the same pay or prestige as nursing positions at big Boston hospitals, but they do provide valuable work experience for future openings. For WBUR, I'm Sacha Pfeiffer.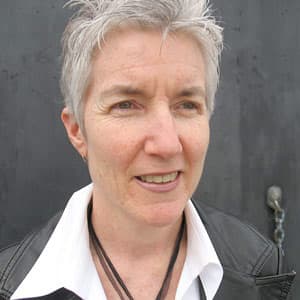 Martha Bebinger Reporter
Martha Bebinger covers health care and other general assignments for WBUR.