Minority Health Issues In A Tough Economy
This article is more than 12 years old.
Health and Human Services Secretary JudyAnn Bigby will be part of a webcast panel today talking about "The Effect of the Economic Downturn on the Health of Communities of Color."
Here's the notice:
On Wednesday, March 25, from 1 p.m. to 2 p.m. ET, the Kaiser Family Foundation will hold a live, interactive webcast to examine the economic downturn's impact on health care in communities of color as part of its Today's Topics In Health Disparities series. Rising unemployment has left many families uninsured and increasingly strained family finances are prompting some Americans to cut back on medications and forgo preventive care.
The panel will discuss these and other potential implications of the economic crisis, focusing on how the recession is affecting communities of color in the areas of health care coverage, access to care and health outcomes as well as housing and employment. They will also discuss how some states are adjusting to the rising demand for programs such as Medicaid, and whether the economic recovery legislation will help.
The panelists will take questions from viewers, which may be submitted before or during the live program to ask@kff.org.
WHO: The discussion will be moderated by Cara James, Ph.D., senior policy analyst on race, ethnicity and health care for the Kaiser Family Foundation. The panelists are:
JudyAnn Bigby, MD, secretary of health and human services, Massachusetts
Adrienne Hahn, senior attorney and program manager, Consumers Union
William Spriggs, PhD, professor and chair, Department of Economics, Howard University
WHEN: March 25, 2009, from 1 p.m. to 2 p.m. ET
WHERE: Join the live webcast at www.kff.org/minorityhealth/rehc032509webcast.shtml.
HOW: The panel of experts will take your questions via email. Submit questions before or during the show to ask@kff.org.
If you have never viewed a webcast before, please test your media player in advance of the live webcast.
Today's Topics In Health Disparities is a series of live, interactive webcasts devoted to addressing a range of issues relating to health and health care disparities in the United States. Each discussion features a panel of experts tackling current issues in health disparities and answering questions from webcast viewers.
This program aired on March 25, 2009. The audio for this program is not available.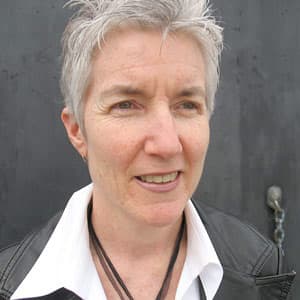 Martha Bebinger Reporter
Martha Bebinger covers health care and other general assignments for WBUR.