Red Sox Say, 'Adieu,' Schilling Starts Anew
This article is more than 11 years old.
Curt Schilling blogged some big news on Tuesday: he's retiring from professional baseball.
Schilling helped the Red Sox win the World Series in 2004 and again in 2007. He was still on the team last season, to the tune of $8 million, though he did not pitch.
WBUR's sports commentator Bill Littlefield reviews Curt Schilling's days in the Hub.
I 'spose I should be more than willing
To celebrate the mighty Schilling
After all the autumn games
He won, I guess that no one blames
Him that he didn't pitch last year
While hauling in eight million clear
For throwing not a single strike.
Still, there was much for fans to like
About old Curt, now forty two,
Who did just what he said he'd do
And helped the Sox to win, not once
But twice. You'd have to be a dunce
To fail to see the way he mattered,
Valiant, with his sock bespattered,
Bloody, vanquishing New York,
As in, hey, stick 'em with a fork
They're done, as were the flightless Cards.
May Schilling's deeds inspire bards
More worthy than your humble host,
Still, what I guess I'll think of most
When I think "Schilling" will not be
His sock, or each great victory
Or that he'd won in Phoenix, too,
And helped the Phillies muddle through
Until they found themselves again.
No, what I'll be remem'bring when
I think of Schilling will be how
He told the nation, "Listen, now
Go re-elect the president,"
That was the message that he sent,
And I am not inclined, I guess,
To heed old pitchers when they mess
In politics. They leave the mound,
It's okay if there's not a sound
From pitchers. That's the way I feel.
Although it was a diff'rent deal
Some years ago, when William Lee
Was pitching here in Boston, see,
Bill Lee was funny, self-effacing,
Days would come when he was gracing
Pages that were meant for sports
With the different kinds and sorts
Of thoughts he had and things he'd do,
And Schilling told us that stuff, too,
But Bill? Original was he,
While Schilling, as it seemed to me,
Would blog for blogging's sake a lot.
Will he stop now? Or will he not?
His day job's over. With the time
To fill will he blog more, say, I'm
Inclined to wish if that's the way
It's going to go, he should still play.
Bill Littlefield comments on sports for WBUR and hosts "Only A Game" each Saturday at 7 a.m. and 6 p.m., ET.
This program aired on March 25, 2009. The audio for this program is not available.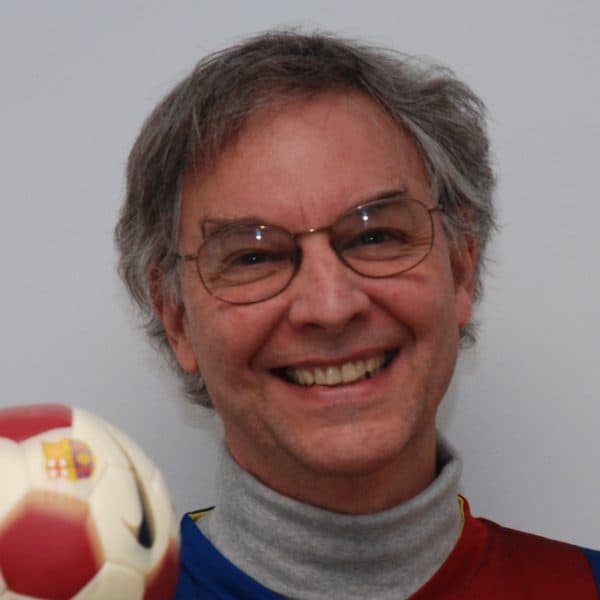 Bill Littlefield Host, Only A Game
Bill Littlefield was the host of Only A Game from 1993 until 2018.