The Science Behind Animal Groupings
This article is more than 10 years old.
An MIT researcher says he's figured out some of the science behind when and how birds flock, locusts swarm, and fish swim in schools.
MIT's Nick Makris studied Atlantic herring off Georges Bank during spawning season, when the fish often form coordinated groups 25 miles long.
Using new imaging technology, he found that when the individual fish get about six feet apart, they suddenly switch from chaotic to synchronized motion.
Makris says it's like human waves that ripple around a sports stadium.
"You'll look and you'll see these little specks, and then within 10 minutes to a half-an-hour you've got this line stretching 40 kilometers," Markris says. "It's just amazing to see that happening."
Makris says they may be doing this to prepare for spawning and as protection from predators. He also says his findings could help monitor fish populations.
The new study appears in the latest edition of the journal Science.
This program aired on March 27, 2009. The audio for this program is not available.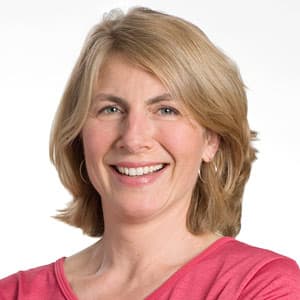 Sacha Pfeiffer Host, All Things Considered
Sacha Pfeiffer was formerly the host of WBUR's All Things Considered.