Poor Families Using High-Deductible Plans, Too
This article is more than 11 years old.
A new study by Harvard Medical School finds that health insurance plans with high deductibles are used by sick and low-income families more than previously thought. WBUR's Sacha Pfeiffer reports.
High-deductible health plans typically enroll people who are financially well-off or generally in good health. But when the Harvard researchers looked at about 800 Massachusetts families whose employers had switched them to high-deductible plans, what they found surprised them.
Harvard's Alison Galbraith says a fifth of the families had large annual health care costs, and a third had a child with a chronic condition.
ALISON GALBRAITH: "It's important that people realize that people in high-deductible plans are not all healthy and wealthy, and that there are potentially some vulnerable families with children in these plans."
Galbraith says the findings are concerning because poor families who can't pay the high deductibles may not get the health care they need.
The study appears in the April issue of the journal Pediatrics.
For WBUR, I'm Sacha Pfeiffer.
This program aired on April 1, 2009. The audio for this program is not available.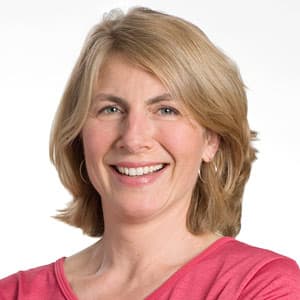 Sacha Pfeiffer Host, All Things Considered
Sacha Pfeiffer was formerly the host of WBUR's All Things Considered.