State Spends At Least $794 Million Dollars To Cover Employees in Large Private Companies
This article is more than 12 years old.
A report out today says the state spent almost $794 million last year on health insurance for residents employed by large companies.
Massachusetts has one of the highest rates of employer coverage in the country...but 532,000 employees of larger firms and their dependents are in government subsidized insurance programs. Some are part-time, seasonal or contract workers...others can't afford the premium. Division of Health Care Finance and Policy Commissioner Sarah Iselin says this is an expense the state is willing to bear.
"This is not surprising and really does line up with all of those enrollment numbers and success that we've seen and achieved with reform".
Walmart, Stop and Shop and the Commonwealth top the list of large employers whose employees get state funded health coverage.
The Commonwealth's cost for covering this group of mostly private employees is up 25% as compared to last year. Health Care for All's health reform policy manager Lindsey Tucker says these employers aren't doing their fair share.
"They should pay something for that coverage. We think of it as a state benefit and they should be contributing to the state for that benefit."
Pending legislation on Beacon Hill would increase the penalty for employers who don't offer coverage or create an assessment for workers get state financed coverage. But Associated Industries of Massachusetts president Rick Lord says employers, like the state, are also spending more to cover employees under the state's health coverage law.
"The burden for health insurance coverage in Massachusetts is fairly shared among individuals, government and employers. And I'd be opposed to new financial burdens on employers."
Iselin says the administration has no plans to seek higher contributions from employers.
Martha Bebinger
This program aired on April 1, 2009. The audio for this program is not available.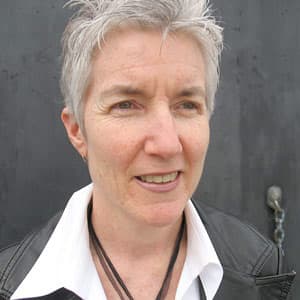 Martha Bebinger Reporter
Martha Bebinger covers health care and other general assignments for WBUR.