Co-Pays Based on Ratings for Massachusetts Hospitals
This article is more than 12 years old.
First it was doctors...now it's hospitals. Starting in July, more than 300,000 residents who get health coverage through the Group Insurance Commission will pay more to go to some hospitals than others. Putting hospitals in one of three tiers, based on the cost and quality of their care, is part of the latest effort by the GIC to hold down health care costs.
Here's how this will work. If you're a state employee, your health plan will develop a rating system for hospitals that is supposed to be based on the cost and quality of their care. At a tier one hospital, your co-payment for an in-patient stay would be in the range of $200. But going to a tier three hospital would cost you $750 or so, depending on your plan. The Group Insurance Commission started a similar system for doctors several years ago. And although the Massachusetts Medical Society has sued the GIC over the program, GIC director Dolores Mitchell says its time to expand the practice to the hospitals where physicians work.
DOLORES MITCHELL: We are paying an enormous amount of money to cover our enrollees and we know that there is enormous variability in the quality of care delivered in these institutions. It seems to me it's incumbent on us to try to get a handle on that.
JOE KIRKPATRICK: Patients should know the difference about the costs for hospitals and select those that are most cost effective.
Philosophically, says Joe Kirkpatrick with the Massachusetts Hospital Association, hospitals agree with the idea of tiered co-payments. But the MHA has problems the GIC plan.
There is no uniform measurement. Each health plan is using its own cost and claims data and different national quality measures. Kirkpatrick says a hospital might be tier one with one insurer but a level two or three with another.
KIRKPATRICK: And that gets to be quite confusing for the recipients and the beneficiaries of the health plans.
KAREN GRANOFF: And as we talked about also, consumers largely go where they're referred by their physicians, number one.
Karen Granoff is also with the MHA.
GRANOFF: Number two, the ability to chose is probably dependant on whether its an elective procedure where you have the luxury of looking at different providers vs. something that is more emergent.
But right now, the GIC does not plan to factor in whether a patient is rushed to an emergency room with appendicitis or has had months to plan where to deliver her baby. Health Care for All's Georgia Maheras says the consumer group has not decided whether to support tiering hospitals as a cost saving measure.
GEORGIA MAHERAS: We want to make sure that whatever happens, its transparent, that consumers are really educated along the way and that there can be course corrections if something is really harming people in the future.
Maheras and others also note that tiering to improve the quality of care or where patients go to get it is not well tested. Tufts Health Plan has one option that includes tiered co-payments for hospitals…but the idea has not caught on until now. Paul Ginsburg, president of the Center for Studying Health System Change, says in the few other areas of the country where insurers have proposed different co-payments based on a hospitals' performance…major hospitals refused to participate and insurers backed off.
PAUL GINSBURG: Now this is a situation where perhaps the GIC has the clout to bring this about.
And Ginsburg says there's potential for significant savings in greater Boston if consumers can be persuaded to stop going to more expensive teaching hospitals for routine procedures rather than community hospitals that are often cheaper and rate as high or higher on quality.
GINSBURG: In the studies that we've done around the around the country, the Boston area stands out in the number of people that like to go to academic medical centers for fairly routine procedures.
Tiering hospitals is one of a half dozen other more modest co-payments that residents served by the GIC will see in July. The agency, after budget cuts has a $60 million deficit this year and may face more state budget cuts next year. GIC director Mitchell expects the commission can balance its budget next year with these changes and if the legislature agrees to Governor Patrick's plan to increase the share of premiums that moderate and higher income employees pay. Unions are pushing hard against the premium increases.
Martha Bebinger
This program aired on April 7, 2009. The audio for this program is not available.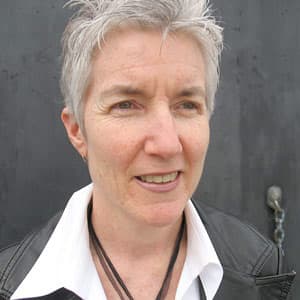 Martha Bebinger Reporter
Martha Bebinger covers health care and other general assignments for WBUR.