'Achieving Health Equity for All' by Elmer R. Freeman
This article is more than 12 years old.
April is National Minority Health Month, a time to examine the health of communities of color both nationally and in Massachusetts. While there is great excitement for national healthcare reform and pride in the state's coverage accomplishments, not enough attention is paid to the pervasive racial and ethnic health disparities that persist across the country and the state.
People of color continue to live shorter and sicker lives in Massachusetts and the United States. Even when insurance status is equal … access, treatment, and outcomes are not. As we work to ensure the success of healthcare reform in the Commonwealth and vision a nation with universal coverage, we must also increase our focus on eliminating these inequalities. These differences, inequalities and disparities in outcomes become inequities because they are "avoidable, unnecessary and unfair."
There is some good news for Massachusetts. Several efforts are in progress to achieve health equity and improve community health for everyone.
Institutions, legislators, administrative officials and advocates are pushing forward some significant initiatives to get to the roots of disparities … the social determinants of health.
Hospitals have begun collecting race and ethnicity data. This critical effort to understand the hospital patient population will help us know what access and quality patterns exist between populations, and where interventions are needed.
The Massachusetts Health Disparities Council is active. With the legislative leadership of Senator Susan Fargo and Representative Rushing, the Council is actively working and identifying post health reform disparities priorities and strategies.
The Executive Office of Health Equity is underway. EOHHS Secretary JudyAnn Bigby is developing the EOHHS Office of Health Equity. Passed in the FY09 budget, the Office works across both health and non health state agencies to develop collaborative efforts that address health inequality. In partnership with the state Disparities Council, the Office is also developing an annual state health disparities report card to track the state's progress.
Advocates are pushing policy change. Advocates like the state's Disparities Action Network (DAN) continue to make the case for legislative and budget proposals to support health equity. Working with Senator Susan Fargo and Representative Rushing the (DAN) is currently working to protect the Executive level Office of Health Equity in the state budget as well as public health programs that address disparities in local communities.
These are all important steps forward for Massachusetts, but we must not grow complacent. All of these initiatives need leadership, support and resources to continue advancing a comprehensive health equity agenda. As we mark National Minority Health Month, I challenge us all to reaffirm a commitment to health equity. We all benefit from a healthier and more vital population, and everyone deserves an equal chance to be healthy.
Elmer R. Freeman
Executive Director, Center for Community Health Education Research and Service, Inc.
Co Chair, Disparities Action Network
This program aired on April 16, 2009. The audio for this program is not available.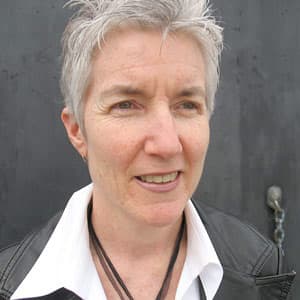 Martha Bebinger Reporter
Martha Bebinger covers health care and other general assignments for WBUR.