Ryan: Without Garnett, Celtics Can't Beat Cavs Or Lakers
04:14
Play
This article is more than 11 years old.
Boston Celtics General Manager Danny Ainge was admitted to Massachusetts General Hospital on Thursday after a mild heart attack. Team officials say he's recovering.
The Celtics are scheduled to start the NBA playoffs Saturday against the Chicago Bulls at the Garden, but already many are saying it's going to be more difficult than expected for them to be repeat champions this year.
Coach Doc Rivers says there is a strong possibility that star forward Kevin Garnett will miss the entire postseason because of a sprained knee.
To find out more about what the loss of Garnett means for the Celtics and if there's any possibility that Garnett might participate in some of the postseason games, we spoke with Boston Globe sports columnist Bob Ryan.
BOB RYAN: Doc sounded very pessimistic and he based that on his experience as a player and a coach, watching how a great player who is very tough and who can handle pain, moved around, which was very, very poorly yesterday morning. So I think this caught the press very much by surprise.
So Kevin Garnett missed 22 of the last 26 games of the regular season. Can the Celtics win in postseason without him?
RYAN: No. They can go as far as the Eastern Conference finals, which would be a wonderful achievement under these circumstances. I believe they can get by Chicago and then most likely Orlando, to get to play Cleveland, who have been a tremendous team this year.

But I do not think they can beat Cleveland without Kevin Garnett, and the reason is the defensive end of the floor. They score enough points without Kevin Garnett — they were 18-7 without him, beat seven winning teams without him — but the difference between them with him and without him is defense.

He is the focal point of their defense, which was last year the best in the league, and it's why they were able to win. Not just a physical circumstance of who he can guard and how he fits into their schemes — as they call them — but his spiritual leadership, his drive, he is a frighteningly intense player and it show up most often on defense. They can't replicate that.
You mention that they can score enough points. So when you compare the Celtics of this season to the champion Celtics of last season, are you saying they're still a strong team, but their opponents are stronger? Or are they really just completely lost without Garnett?
RYAN: This team would have been good enough to win in certain years in the past. I don't think it's good enough to beat the two great teams of this season: the Cavaliers in the east and the Lakers in the west. I don't think they're good enough to beat them without Kevin Garnett, I think they need all their components.

We knew it was going to be a different road this season. They lost James Posey, who was a vital substitute, a defensive player and a 3-point shooter. They lost him in free agency to New Orleans. And they had a retirement of center P.J. Brown, who was a vital part of the post-season.

And, we knew the formula would be different this year. And they won 62 games, which is a wonderful achievement. There are franchises in this league who have never won 60 — they won 62 even with Garnett missing 25 games. They're good, they're real good, I think they're as good as all but two teams.

But, without Garnett, I believe there is a significant gap between the Lakers and the Cavaliers and every other team in the league, including the Celtics.
How about the first-round opponents, the Bulls?
RYAN: The Bulls are a pesky team that are quite reminiscient, to me, of last year's Atlanta team and, if you remember, they pushed the Boston Celtics to a seventh game. They have a lot of young legs, aggressive young players, there are a lot of bouncy players, one of whom — John Salmons — who had 38 points against the Celtics when they last met, in a game that was played without Garnett, and which the Bulls won. Very high-scoring game.

They have some young legs that are going to give the older guys trouble, but the Celtics have some young players too. The other thing the Bulls bring to the table is a sound bench with veteran savvy:  A center named Brad Miller, a guard named Kirk Heinrich, and a forward Tim Thomas — they're all battle-tested.

And unlike the Hawks, by the way, last year, even the young players have had a taste of playoff competition in recent years. And I think the Bulls are gonna be very charged up, because they did beat the Celtics, they smell that blood in the water. I think the Celtics will be good enough to beat them, but I do think they'll be some difficult moments.

If Garnett upsets this prognostication, and in due time Garnett can find his way back on the court in some reasonable form, that changes this entire discussion. But until that moment, we have to declare them as ex-champions to be no later than the finals of the Eastern Conference. They're just not good enough to beat the Cavaliers without Garnett.
This program aired on April 17, 2009.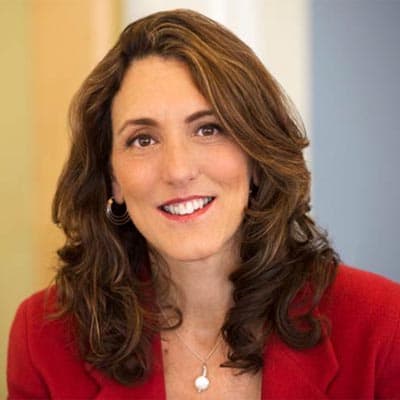 Deborah Becker Host/Reporter
Deborah Becker is a senior correspondent and host at WBUR. Her reporting focuses on mental health, criminal justice and education.