Fans Cheer Runners Through Hardest Parts Of Marathon
This article is more than 11 years old.
Deriba Merga took the lead of the race just before Heartbreak Hill and crossed the finish line in 2 :08:42. He was almost a full minute ahead of second place Kenya's Daniel Rono and American Ryan Hall.
For the women, it was the closest finish in the race's history.
Kenya's Salina Kosgei won a sprint with defending champion Dire Tune. The two swapped the lead several times in the final downtown stretch, with Kosgei crossing in 2:32:16, beating Tune by less than a stride.American Kara Goucher led the women's race up until they crossed the Massachusetts Turnpike into Kenmore Square. She finished nine seconds behind Kosgei and Tune.
In the wheelchair competition, Japan's Wakako Tsuchida won her third straight women's race while South African Ernst Van Dyk breezed to his record eighth win for the men's.
Along the route, hundreds of friends and family gathered on the most notorious part of the course to cheer on the runners.
Coleman Daley of Somerville stood at the top of Heartbreak Hill to watch his sister, Abby, run to raise money for Team Hole in the Wall, which benefits a camp for kids with severe illness.
"By mile 20, you're probably either saying to yourself, 'Keep going' or 'I feel like stopping,' especially at the top of this hill," says Daley.
Coleman, himself a runner, helped his 25-year-old sister train. Their parents were waiting for her at the finish line.
Virginia Syombathy-Zell came down from Connecticut with her husband to cheer on members of her running group.
She was drawing each of her nine friends names in chalk on the racecourse to help cheer them on.
"Probably you're always a little bit nervous because you never know how a race is going to go," says Syombathy-Zell. "But just with so many people out here to support you and cheer you on, it just gives you all that adrenaline to just keep on going."
Martha Lavasser of Maine came with six friends to cheer on their co-worker Monica Goody, a fifth and sixth grade special-education teacher.
Lavasser says she's not worried about her friend finishing and doing well in the race, even when Goody started to have some doubts.
"Yeah, this will be, not a piece of cake because supposedly it's a hard marathon," says Lavasser. "But I said, 'My God, you've trained enough, you'll be fine.'"
This program aired on April 20, 2009. The audio for this program is not available.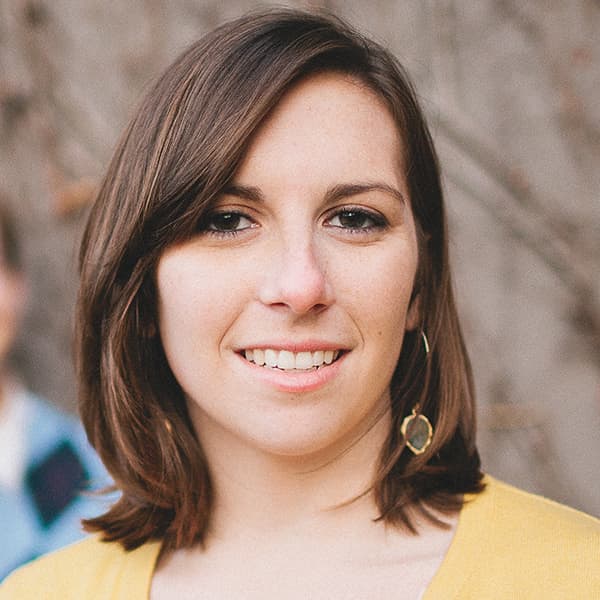 Kathleen McNerney Senior Producer / Editor, Edify
Kathleen McNerney is senior producer/editor of Edify.