Stories of the Uninsured: Straight from the Newsroom-Jessica Alpert
This article is more than 12 years old.
I am a young and relatively healthy person (except for the occasional cold) in my late twenties. I exercise five to six times a week and try to keep a healthy diet. I don't binge drink and I don't smoke. No respiratory issues, no allergies. Pretty typical picture, right?
Yet, I cannot get comprehensive health care insurance in any state but Massachusetts.
It's not even about the money. My healthcare history includes a major open heart surgery performed at 8 months. I had what you call a pulmonary stenosis, something that is routinely corrected without a major incision in today's operating rooms. I had a fantastic surgeon and cardiologist back in my hometown of Houston; luckily I've had no incidents and problems since that fateful day.
When filling out insurance forms for other states, I obviously have to disclose my history.
Yes, I was born with it. No, I do not feel palpitations.
Yes, I think I may have a left-over murmur. By that moment in the conversation, I pretty much know that I'll be rejected: it's like one bad blind date after another.
When I moved to Massachusetts in May of 2008, I decided to apply for catastrophic coverage since I am not a full-time employee at WBUR. That way, my financial life would hopefully not be destroyed if I were to get into some healthcare disaster. Getting catastrophic coverage was pretty easy:
"Have you had any health problems in the past ten years?"
"Don't ask, don't tell," my father, a physician, tells me over the phone.
So I didn't--and I was truthful; I have not had any health problems in the past ten years.
Nevertheless, I was incessantly worried that I wouldn't be covered in the case of an accident or emergency.
I recently visited Health Care for All (HCFAMA) on an assignment for WBUR. While there, I asked the policy director, Lindsey Tucker, about my situation.
"Oh, you qualify here in Massachusetts," she said. "It's illegal for providers to discriminate against you based on your health history."
Illegal?
She warned: "You'll be fined if you don't get comprehensive coverage by January 2009."
"But I have coverage," I said.
"Catastrophic is not comprehensive," she replied.
As I left, she handed me a piece of paper with the 1-800 Helpline number. It took me a few days, but I called. I guess I thought it was too good to be true.
Someone on the other side of the phone filled out my application and said that I would probably be covered in three weeks. "There's a slight back-up right now." Luckily, I would avoid the fine but would I really be covered? I was still doubtful.
I called my father and he couldn't believe it: "but they don't know your history."
"They didn't ask."
A few weeks later, I received a rejection letter from the State of Massachusetts: "Jessica Alpert does not qualify for MassHealth."
Figures.
Health Care for All called me first. They were checking the status of my application and explained that input errors often disqualify perfectly average applicants. Health Care for All called MassHealth on my behalf and rectified the error.
But what if I didn't have Health Care For All on my side?
I received two more rejection letters and simply threw them in the trash. I held out hope; three weeks later, I was given a "Welcome to Commonwealth Care" package.
I called the hotline and asked which plan was the cheapest. I was also interested in hospital affiliation since I heard Mass General has excellent cardiology care. I picked Fallon Community Health and have since received even more paper than I can imagine. Booklets. ID Cards. Wellness manuals. Exercise incentives.
Now I just have to find a primary care physician……
Jessica Alpert is an associate producer for Radio Boston at WBUR
This program aired on April 20, 2009. The audio for this program is not available.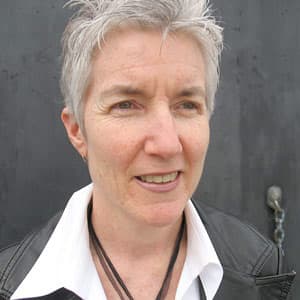 Martha Bebinger Reporter
Martha Bebinger covers health care and other general assignments for WBUR.