Quality of Death: End of Life Care in America
This article is more than 12 years old.
Tomorrow morning, WBUR begins a five part series on end of life care. You can hear the stories at 6.40am and 8.40am...and all the sections together in a one hour documentary on Sunday 3 May at 8pm and Thursday 7 May at 9pm.
We'll post the links to the audio and special web features here.
Please let us know what you think.
Here's a summary of the project:
In this new documentary about end of life care in America special correspondent Rachel Gotbaum investigates what prevents many patients from having a dignified death. From well-intentioned but maybe unwarranted medical interventions, to the pressure from family members, to the difficult decisions doctors – who are trained to extend survival – have to make when treating elderly patients, this program delves into the challenges in America to proper end of life planning and a "respectful death."
• National surveys show a majority of Americans would prefer to die at home, but 80% of us die in hospitals or other institutions.
• One third of all Medicare spending, or 144 billion dollars, is spent on patients at the end of life.
• Fewer than half the hospitals in the US offer palliative care, a type of care that helps patients decide on end of life treatment.
In this documentary Gotbaum follows several patients in their last months as they confront some of the most difficult decisions of their lives – whether they should pursue aggressive and sometimes painful medical treatments that may extend survival or rather focus on how to maintain the best quality of life in their final months. She reports on how trends in the American healthcare system influence their decisions and she talks to family members who are often the ones pushing for as much intervention as possible. This is a documentary on a topic that people are often reluctant to hear about, let alone discuss; but this program provides information and insight into an issue that all of us will eventually face.
The type of care we receive at the end of life is of profound importance to us all at a time when the lines between technology and humanity are getting blurred.
Apart from the human stories that are central to this program, the financial aspects are also of critical importance. The amount of money spent on end of life care in the US is being carefully analyzed in healthcare circles as a new administration confronts the spiraling costs of the modern healthcare system in a country with an aging population.
How can the healthcare budget match a medical culture in which death is considered failure?
This program aired on April 26, 2009. The audio for this program is not available.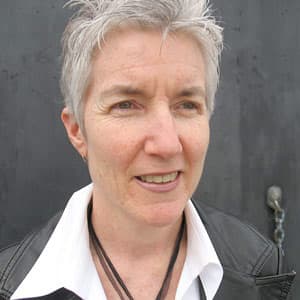 Martha Bebinger Reporter
Martha Bebinger covers health care and other general assignments for WBUR.