'Let's Be Clear About Student Health Plans' by Catherine Hammons
This article is more than 12 years old.
The Division of Health Care Finance and Policy (DHCFP) has proposed regulations which would require schools to report more comprehensive information on their health plans' benefits and performance. The ACT!! Coalition will voice our perspective on these regulations at DHCFP's public hearing tomorrow. The ACT!! Coalition strongly supports the proposed regulations increasing disclosure and reporting requirements. We appreciate the DHCFP's commitment to analyzing student health insurance plans and requiring that students are provided with transparent information about their plans. As Massachusetts leads the nation in guaranteeing that our residents have access to quality health insurance coverage, we commend DHFCP for ensuring that students do not fall through the cracks.
ACT!! has significant concerns with student health plans, particularly the lack of comprehensive coverage and unaffordable cost-sharing. The skinniest of the skinny, student health plans often do not cover basic services such as prescription drugs and surgery.
The Health Care For All Helpline receives many calls from students concerned with the poor coverage provided by their student health plans, primarily the lack of access to medication. Without prescription drug coverage students struggle to manage chronic conditions such as diabetes and asthma.
The cost of student health plans is prohibitively expensive for many students and acts as a barrier to education, especially for students from low-income families. Co-payments are often unaffordable leading to students forgoing both preventive and acute care. Student plans that include benefit caps, per service caps and lifetime caps expose students to financial risk and jeopardize access to care when students are most in need of coverage. The strengthened coverage requirements achieved by Massachusetts health reform have led to fewer residents avoiding necessary medical care because of costs. ACT!! hopes that Massachusetts is able to secure access to comprehensive, affordable coverage for students so that they are also able to follow this trend.
The ACT!! Coalition strongly supports the increased disclosure requirements for student health insurance plans. As students are new to navigating the complex health insurance system it is important that they have a complete understanding of the details of their health care coverage. We urge DHCFP to ensure that the information regarding benefits and services is clearly and effectively communicated to students and all coverage exclusions, limitations and cost-sharing is explicitly presented.
ACT!! greatly appreciates that DHCFP will gather performance and benefit information from student health insurance plans; this is an important first step in evaluating the adequacies and deficiencies of these plans. The data gained from these reports will be useful in improving student health insurance plans.
Another round of regulations is planned for this summer on substantive changes to the benefits and structure of student health insurance plans. ACT!! looks forward to this opportunity to continue voicing our concerns and working to strengthen student health insurance. We appreciate DHCFP's transparency and willingness to engage us and other members of the public in their decision-making. If you would like to learn more please contact Catherine Hammons at chammons@hcfama.org.
Catherine Hammons
Health Reform Policy Associate at Health Care for All
This program aired on April 27, 2009. The audio for this program is not available.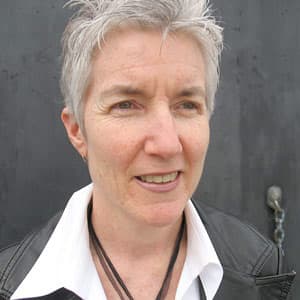 Martha Bebinger Reporter
Martha Bebinger covers health care and other general assignments for WBUR.