Will The Health Care Law Survive State Budget Challenges?
This article is more than 12 years old.
Updated 5/6/09 Senate President Therese Murray sought today to end speculation that budget pressures will force lawmakers to trim subsidies or health insurance benefits for low to moderate income residents. "We will not retreat from health care reform" Murray said after hearing the comments below from her Ways and Means chair.
As the budget gap grows on Beacon Hill, I've been watching for the next round of claims that the health coverage law is not affordable. Both Commonwealth Care and Masshealth pushed to keep costs down for the next fiscal year. So far, Commonwealth Care is coming in under budget. But as more people apply for free or subsidized coverage, it's hard to imagine that costs won't rise...creating expenses the state doesn't have the money to pay.
Today at the State House, the Senate Ways and Means committee held an emergency hearing to grapple with April income tax revenues. They are, so far, 35% short of expectations. After the hearing, Treasurer Tim Cahill was asked where he would recommend cuts.
"I've been saying this for years, even though the goal of covering every individual in the state is noble, it may not be doable in this environment."
Cahill, as he says, has consistently questioned whether the state's landmark health cover law is affordable. And many Republicans at the State House agree. But when Senate Ways and Means chairman Steven Panagiotakos joins in, it seems like the tide may be shifting.
"There will be cuts in health care also, in health services, there's no way getting around it, it makes up too big a part of our budget to not touch it."
I asked the Senator what would happen to the individual mandate if the state trims subsidies or benefits.
"I don't know I mean that's a talk we will all have and we'll see where we end up. I know it's a priority, so."
Staff at the Connector Authority and in the Patrick administration say they have not been asked for ideas about how to scale back the health coverage law.
Martha Bebinger
This program aired on May 5, 2009. The audio for this program is not available.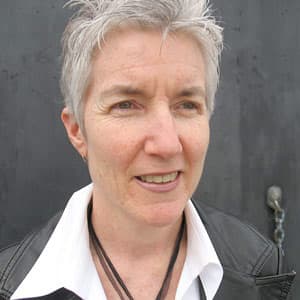 Martha Bebinger Reporter
Martha Bebinger covers health care and other general assignments for WBUR.