Downward Economy Lifts Museum Visits
03:48
Play
This article is more than 10 years old.
It's a Wednesday afternoon at the Harvard Museum of Natural History, where two girls are looking at a display of stuffed rodents.
Their mother, Mary Cameron, says besides the educational benefit for her children, the cost of entry was definitely on her mind.
"We did come on Wednesday afternoon because it's free from 3 o'clock to 5 o'clock," Cameron explained. "Yeah, it certainly was a factor."
Cameron is part of a growing number of people searching out the museums for their low cost, even when they have to pay admission. Museum director Elisabeth Werby claims the number of visitors here is up ten percent so far this year.
"Because people realize museums are of value in this economy, they find inspiration, education and fun for a relatively low price. And we're happy to provide it," Werby said.
In fact, Werby decided not to raise the entry fee this year as had been planned. This trend is backed up by attendance figures around the region.
For the first three months of the year, attendance is up 4.4 percent for sites in Boston and Cambridge, according to industry data. Statewide, the increase is similar. Overall across New England, attendance has climbed the highest for the first quarter since the bump that came after 9/11. Even so, selling more admission tickets is a mixed blessing.
"Increased attendance certainly can pay for itself, but it can't pay for itself when the economy doing this badly," explained Ford Bell, president of the American Association of Museums.
He says nationwide, people seem to be staying closer to home lately and going more to museums. The average entry fee across the country is $7. But Bell says those seven dollars don't come close to covering what it costs to run a museum.
"When the economy goes down like this, people may continue to visit, but they may not spend money on a membership. They may not spend money in the shop or in the restaurant. They may not donate, or they may cut their donations back," Bell said. "And you know, I think we're seeing that."
And this is coming at a time when bigger museums especially are suffering from hits to their endowments and rising interest rates on the debt they carry. The Museum of Fine Arts in Boston laid off almost three dozen employees last month, despite healthy attendance rates.
That's a fate the New Bedford Whaling Museum is hoping to avoid.
"This first one is a humpback," a volunteer explained, leading middle schoolers around the museum. "The next one, do you know what this one is? This is the largest. This is the blue whale."
Middle schoolers chew gum as a volunteer guide takes them around. Attendance here is up almost 8 percent for the first quarter of this year. Vice President Kristen Sniezek says her site last month tried to leverage this renewed local interest.
"We decided to take a risk and offer free admission not only to our students, which we typically do during vacation weeks, but also to family members that live in the New Bedford area, zip codes 02740 through 02746. And we were packed. It worked quite well," Sniezek said.
Gift store sales were $3,000 higher for April than normal. Sniezek is hoping those families will get their friends and come back again during the summer, the make-or-break season for most museums.
This program aired on May 11, 2009.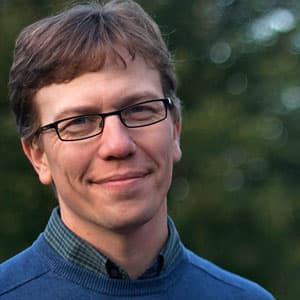 Curt Nickisch Business & Technology Reporter
Curt Nickisch was formerly WBUR's business and technology reporter.