Chrysler Closures Shock Some Mass. Dealers, Relieve Others
03:18
Play
This article is more than 10 years old.
Chrysler has told 12 of its dealerships in Massachusetts they need to close. As part of its plan to get out of bankruptcy, the company is ending its relationship with nearly 800 dealerships across the country. Those affected are searching for answers, while those that remain stand to gain business.
Among the dozen targeted dealerships across the state, Chrysler is shutting down only one within the city of Boston.
Joe Lawlor is the sales manager at Westminster Dodge, on Morrissey Boulevard in Dorchester.
"We're... we're.... we're shocked, we're angry, we're disappointed. And we don't think it's fair."
In his blue shirt and tie, Lawlor admits the dealership has been surviving, not thriving. But he doesn't want to have to lay off workers and cut off decades-long relationships with customers.
Customers like Khadijah Ansari, who was in the waiting room as her car was getting fixed.
"At some point I was planning on getting a new car," Ansari said. "And this was where I was going to come because I like Chrysler. I like the Dodge Caravan. I need a big car because I have a disabled child, who I've got to transport around. And it's gonna make it harder to determine where I would go if I were gonna get it."
And get it serviced down the line, too.
Chris Chatwin is master service technician at Westminster Dodge. As he wipes some axle grease off his chin, he says he's afraid the job market will now be flooded with mechanics like him.
"Have I decided what I'm going to do?" Chatwin said. "No. I haven't. But definitely something I didn't want to have on my plate this morning when I woke up, you know?"
But the remaining dealerships may now get more business on their plates. Chrysler says its dealer network is too antiquated. That too many dealers are too close to each other and are competing for the same customers.
Tony Zappella is sales manager at Dan's Jeep Chrysler in Westborough. He feels terrible for the other Chrysler dealership just two and a half miles down the road that's getting closed. But he says thinning out dealers makes good long-term business sense for the carmaker.
"We have in our area probably 11 dealerships within a half hour from us," he said. "So, you know it just — having less stores in the area will, you know — you won't lose a deal because of $50."
Of the dozen targeted dealerships across the state, 10 are outside of Route 128. Most carry only one of the company's three brands: Chrysler, Jeep and Dodge.
Some will fall back on agreements with other brands. For example, the Westborough one slated for closure also sells cars for Toyota, and will keep doing that.
But for Westminster Dodge in Dorchester, which sells only Dodge, liquidation appears the most likely outcome. And that's something sales manager Joe Lawlor is hoping to avoid by appealing Chrysler's decision.
"There's 50 people here. There's the guy who comes in every morning and vacuums our rugs. There's guys who wash the windows. You know, fill the concession machines. There's a whole big footprint that we have in the community here that would be gone."
If Westminster Dodge loses its appeal, Chrysler will ask surviving dealers to buy Westminster's inventory of cars and replacement parts.
This program aired on May 15, 2009.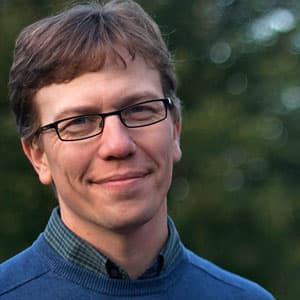 Curt Nickisch Business & Technology Reporter
Curt Nickisch was formerly WBUR's business and technology reporter.