Budget Cuts For Legal Immigrants Spark 'Outrage'
This article is more than 10 years old.
Massachusetts health care advocates describe themselves as "outraged" at what they call a discriminatory move by the Senate in its budget proposal to cut the number of people eligible for state-subsidized insurance.
The advocates are angry about the Senate's plan to save $132 million next year by dropping 28,000 legal immigrants from Commonwealth Care, the state's subsidized health coverage plan. But as state tax revenues plunge, neither the House nor the Patrick administration are pledging to find money to keep these adults enrolled.
"Of course, changes in that are of concern. It is going to be impossible to balance the budget without affecting programs that people care deeply about in the commonwealth," said Secretary of Administration and Finance Leslie Kirwan. She chairs the board that oversees Commonwealth Care.
Greater Boston Interfaith Organization president, Rev. Hurmon Hamilton, says these residents are legal immigrants who pay taxes but have not completed the waiting period for citizenship.
"So now we're picking on categories of people, I think that's just the completely wrong thing to do at the time the nation is looking at us as a rationale to try to drive healthcare reform by the end of this year," Hamilton said.
This program aired on May 15, 2009. The audio for this program is not available.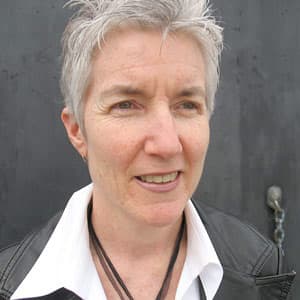 Martha Bebinger Reporter
Martha Bebinger covers health care and other general assignments for WBUR.