'Lessons From Springfield On Municipal Health Insurance' by David Luberoff
This article is more than 12 years old.
The rising cost of health insurance is a problem for everyone but it's a particularly difficult problem for the state's fiscally strapped cities and towns where the cost of health insurance has risen at particularly rapid rates. Many local officials contend that the problem is that unlike most private insurers or the state, local governments have to get local unions to agree to virtually any change in that community's health insurance plans.
What could localities do if they had more flexibility to design health insurance plans for their workers and retirees? Part of the answer might be found in Springfield Financial Control Board's aggressive efforts to control increases in that city's health insurance costs over the past few years, which included joining the state's Group Insurance Commission (GIC), an option now open to the state's other cities and towns but only if virtually all the public-sector unions in a community agree to the change.
In a study released last week by the Collins Center at UMass Boston's McCormack School and the Rappaport Institute at Harvard's Kennedy School, Robert Carey, an expert on Massachusetts health insurance costs, concludes that Springfield's experiences offers three important lessons to local and state officials.
First, joining the state's Group Insurance Commission not only saved Springfield between $14 and $18 million in the first two years it also did so in ways that gave the city's employees and retirees lower premiums, reduced out-of-pocket expenses, and a broader choice of plans.
However, due to unique factors in Springfield, it is not clear that other localities, local employees, and retirees would achieve similar gains if they join the GIC.
Second, Springfield's experience shows that Massachusetts communities could achieve significant savings by requiring retirees to enroll in the federally-funded Medicare Part B program. Doing so in Springfield saved more than $5 million in FY 2007 and will save at least that much in subsequent years. Moreover, Springfield achieved the savings without requiring current retirees to pay more for their insurance.
Finally, municipalities should regularly verify the eligibility of those receiving insurance. Springfield verified eligibility when it joined the GIC, and found that five percent of those receiving insurance from the city were ineligible. Removing those people from the rolls saved the city about $1.1 million.
Taken as a whole, these measures did not stop the city's health insurance costs from growing. But they greatly slowed the rate of increase in those costs and, in doing, so offer important lessons to other cash-strapped localities.
David Luberoff
Executive Director, Rappaport Institute for Greater Boston
Harvard Kennedy School
This program aired on May 19, 2009. The audio for this program is not available.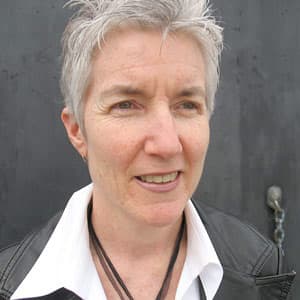 Martha Bebinger Reporter
Martha Bebinger covers health care and other general assignments for WBUR.