'A Public-Private Solution For Increasing Health Access' by James W. Hunt, Jr.
This article is more than 12 years old.
It's perhaps one of the most puzzling conundrums: Massachusetts is known worldwide as a center for health care excellence, yet appointments with primary care physicians take months to schedule.
According to a national survey released last week, the average wait time for patients seeking appointments with family practice physicians in the greater Boston area was 63 days – one of the longest in the nation. This number is troublesome, particularly at a time when thousands of newly insured residents will further increase demand.
Primary care clinicians are critical in creating health access, keeping quality of care high and costs low. As Massachusetts and the rest of the country face both a primary care physician shortage and a developing national health reform agenda, we need a larger effort designed to increase physician recruitment.
Recognizing this need, a public-private partnership formed the Massachusetts Community Health Center Primary Care Provider Loan Repayment Program, a unique venture managed by the Massachusetts League of Community Health Centers and funded by donations from Bank of America, the Commonwealth of Massachusetts, Neighborhood Health Plan, Blue Cross Blue Shield of Massachusetts Foundation, and Partners HealthCare.
The program offers medical and nursing school repayment to primary care physicians and nurse practitioners who make a two-to-three year commitment to practice at one of the state's 52 community health centers. Through the program, medical students, residents, practicing health center physicians, and nurse practitioners receive funds to help repay their educational loans – up to $25,000 a year for three years. This maximum $75,000 in loan repayment represents approximately 60 percent of the average medical school debt of $130,000.
As implementation of the state's historic health reform law takes hold, the program is intended to increase the capacity of health centers to provide primary care by enhancing the availability of primary care physicians and nurse practitioners. It is anticipated that with the ease in educational debt, more physicians will choose primary care practice and commit to working at community health centers, which provide critical health services to a significant number of Massachusetts' medically underserved and newly insured residents.
There is no doubt that primary care is the foundation of a well-performing health system. As a result, this program does more than just place primary care providers at health centers; it also promotes the benefits of working in community-based primary care to medical students and hospital residents who are making decisions about where and what kind of medicine they will practice.
It's working. Second-year results have shown that the initiative has helped secure the placement of 92 primary care providers at more than 40 Massachusetts community health center sites. It is estimated that these providers have created health access for more than 144,000 state residents, many of whom live in medically underserved communities.
The state of our nation's health care delivery system continues to be a pressing issue. Health care costs are unsustainable, access is declining and quality is waning. Numerous studies show the important role primary care clinicians play in creating health access and in keeping quality of care high and costs low. As the country faces both a primary care physician shortage and the prospect of national health care reform, this program provides a model for leveraging public-private investment in physician recruitment efforts – a necessary piece of true health care reform.
James W. Hunt, Jr.
President & CEO
Massachusetts League of Community Health Centers
This program aired on May 20, 2009. The audio for this program is not available.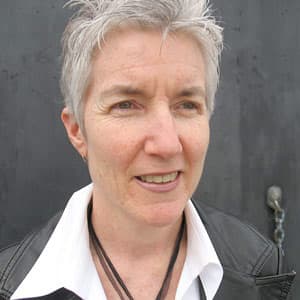 Martha Bebinger Reporter
Martha Bebinger covers health care and other general assignments for WBUR.