Revere Beach Faces Patrol Cuts After Riotous Teen Skip Day
04:42
Play
This article is more than 10 years old.
Revere Beach is the nation's oldest public beach – a two-and-a-half mile stretch of sand about five miles north of Boston, with its own T stop. It's a unique urban beach with city life and city problems amid the sand, ice cream and roast beef stands.
Revere City Council President Dan Rizzo is especially worried about this beach season, not only because funding has been cut for state police special patrols on the beach, but also because of something that happened this spring.
On April 26, when the temperatures hit 90 degrees, some high-school students in Revere and surrounding communities decided to skip school and head to the beach. Thanks to modern technology, one text led to another and an estimated 3,000 kids showed up — causing gang fights, stabbings, road closures and about a half dozen arrests.
"Fortunately nobody was seriously injured, or worse than that," Rizzo said. "There's some storefronts up and down the street here where kids were going into. And one resident of our community happened to be down here, and he said that he could only equivocate it to the riots of L.A.
"I mean, these kids were going in – 30, 40 kids – the police did a great job getting them off the beach and back onto the train, and kind of clearing the area out before things really, really got out of hand."
As of Memorial Day weekend, some patrols will be reduced because of the state budget problems. And Rizzo says problems only really occur during the warm summer months.
"The rest of the year, it's OK," he said. "We can probably deal with only one or two patrols. But in the warm summer months, when you get thousands of people down here on the beach, it just doesn't do it – two police officers in two and half miles of beach just does not cut it on an average hot night.
"It really is a very difficult situation, with the cuts that not only the state police are getting, but our own local police. I mean, we just laid off a total of nine police officers."
While patrols on the beach will be reduced, the head of the state police, Major Daniel Grabowski, has the jurisdiction to be able to decide that he could redeploy officers as needed.
Rizzo said he hopes that would not happen only in an emergency situation.
"I'm hoping it would be on a routine basis. But ultimately, he's gonna call the shots," Rizzo said. But he was quick to add that, ultimately, he still considers the beach to be a safe place.
"There's no question," he said. "It's a minority of the people that come down here looking for trouble. Most people come down here just looking to have a nice, relaxing peaceful time here at the beach."
A group of young females out sunbathing at Revere Beach said they consider it to be safe – most of the time.
"I wouldn't come down here at night," one of them said. "I don't think it's too safe down here at night. Never by myself."
Another member of the group said the incident last month seems like a very common thing to happen at Revere.
"Not like stabbing," she said. "But like the fighting and stuff. I feel like it's just so cliché to happen, it goes right over your head, like you don't think twice about it anymore."
But some beachgoers weren't so sure. Harriet Shara regularly strolls the beach with a walker and with her friend Vinnie, who didn't want his last name to be used. She and Vinnie were on the beach when the throngs of kids showed up that day.
Shara wears a baseball cap and a jacket covered with Coca-Cola buttons, which is why Vinnie said that, in Revere, she's known as the Coca-Cola lady.
"She wears a lot of Coca-Cola clothes," he said. "Her whole apartment –silverware, dishes, bedspread, towels."
Shara remembered the scene: "It was mobbed here," she said. "They came in groups and groups. They didn't even bother with the water or anything like that – they weren't here for the beach. There was just no place for anybody to go."
"Showing off their gang tattoos that they got," Vinnie chimed in. "You know, showing that they belonged to a gang.
"Oh, they were disgusting," Shara said.
State police said that although the legislature cut funding for special patrols of Revere Beach, it's going to use officers from other units to patrol this summer. But that's going to mean about a half dozen fewer police patrols on Revere Beach every day.
This program aired on May 22, 2009.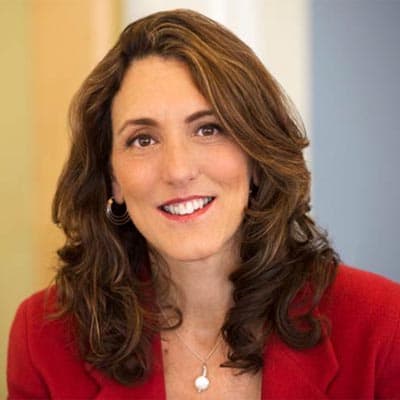 Deborah Becker Host/Reporter
Deborah Becker is a senior correspondent and host at WBUR. Her reporting focuses on mental health, criminal justice and education.