GM Distribution Center, Dealerships To Lose Jobs
02:05
Play
This article is more than 11 years old.
American icon General Motors has declared bankruptcy, and the fate of some Massachusetts jobs is in doubt. GM plans to close an auto parts distribution center in Norton and some dealerships, too.
GM's facility in Norton delivers replacement parts for dealerships in New England and portions of New York state. If a dealer needs a part to fix a customer's car, this warehouse sends it out.
"If they order a part today, it'll be at their doorstep tomorrow," says Mark Ridenour. He's worked at the facility for more than 25 years. He started on a forklift. Now he's the shop steward for the United Auto Workers Local 422. He says not too long ago, the warehouse shipped as many as 15,000 parts a day. Now, he says volume is down about 25 percent.
General Motors wants to fold the Norton operation into its Philadelphia center to optimize its warehousing capacity. The downside, Ridenour says, is that New England dealerships will suffer longer transit times for replacement parts.
"I mean just to get to Philly, it's another seven hours," he says. "So they will not be able to service their dealers the way they do today. So the customers will get affected and compacted in that way."
It's not yet clear how the 84 hourly and salaried GM employees in Norton will be affected. Under union terms, they may be able to transfer to Philadelphia. However, recently laid off employees there may have first dibs on any openings. Ridenour's fighting the closure of the Norton facility — by sending letters.
"I do have one right here I wrote to President Obama and Barney Frank and Kennedy and Kerry," Ridenour says. "All the congressmen and all the senators, and even the town governments and stuff."
Some Massachusetts dealers are appealing to government officials, too. GM wants to close 2,000 dealerships nationwide to make its network run more efficiently and profitably. The company has not made public the list of targeted dealerships. But at least one in Massachusetts has admitted it's on the list.
Rick Smith of Ricky Smith Buick Pontiac GMC in Weymouth could lose the relationship it's had with GM since 1959, the year Chevrolet introduced the Corvair. Smith would not talk on tape, but says he knows of two other Boston-area Chevy dealers who are on the list, too. He says it looks to him like GM is closing dealerships responsible for the slower Boston metro area, and keeping busier suburban ones open.
One dealer in the region who would talk on tape is Ron Poulin. He and his brother and father have run Poulin Auto Country in Rochester, New Hampshire for 33 years. He doesn't understand why General Motors would nix dealers who make sales.
"It's all our capital that's involved in it," Poulin says. "It's not GM's capital that's in the dealership. We buy the products from General Motors, whether it be new car inventory or parts inventory. We buy that stuff."
Poulin, like Rick Smith, is appealing to GM to stay open. But their appeals, and that of the Norton distribution center, may not get much of a reaction — at least from the Obama administration. Ron Bloom is part of the presidential task force managing the $50 billion of taxpayer money invested to help General Motors turn things around.
"We want to be good stewards for the taxpayers' money," Bloom says. "We want this company to be profitable. But we do not want to manage or run General Motors. And I think you can expect the administration will take that attitude on into the future."
The last hope for some GM dealerships and the parts distribution center in Norton may be the bankruptcy court in New York. That judge will have a say in General Motors' restructuring.
WBUR's Steve Brown contributed to this report.
This program aired on June 2, 2009.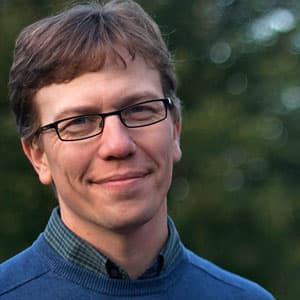 Curt Nickisch Business & Technology Reporter
Curt Nickisch was formerly WBUR's business and technology reporter.