Analysis: No Heroes In DiMasi Scandal
02:29
Play
This article is more than 11 years old.
As former Massachusetts House Speaker Salvatore DiMasi faces federal corruption charges for an alleged "pay-to-play" scheme, a cloud of doubt is gathering over lawmakers on Beacon Hill. DiMasi was indicted Tuesday for allegedly accepting $57,000 dollars from software company Cognos after using his influence to help the firm win two state contracts totaling $20 million.
DiMasi is the third speaker in a row to face a corruption scandal. Former state Sen. Dianne Wilkerson faces separate federal corruption charges in a bribery scandal. We spoke with Boston Globe columnist Joan Vennochi about what the charges against DiMasi mean for politics on Beacon Hill and what the indictment says about other key players in the legislature.
Deborah Becker: The 33-page indictment against former Speaker DiMasi outlines several things, including a situation where a Cognos official apparently wrote about a potential obstacle to this whole scheme, describing Administration and Finance Secretary Leslie Kirwan as a "rogue secretary." And apparently, the Cognos official says he appealed to Kirwan's boss to try to get the deal through,  and that's Deval Patrick's deputy chief of staff, David Morales. So it appears that there is some high-level arm twisting over these contracts, allegedly. What do you think all of this suggests?
Joan Vennochi: Well, first of all, it's sad, there are no heroes in this story. It sounds like Leslie Kirwan, the A&F secretary, was trying to be, you know, kind of a heroine and stop the whole thing. And she was overruled by, you know, the governor's chief of staff. That's pretty high-level interference and it doesn't say anything good about anybody.
What about current House Speaker Robert DeLeo, who was chair of the committee who oversaw this Cognos deal? Any fallout from this for him, do you think?
Everybody under the golden dome went along with this plan. According to the indictment, you know, Sal DiMasi and his friends benefited financially. But you've got this system where the speaker of the House wants something done, and from lawmakers — from his fellow lawmakers — to the executive branch, people hop to and make his wish their command.
Before he resigned in January, Sal DiMasi was overwhelmingly re-elected as House speaker, and these ethics questions were around at that time. Again, does this re-election say, 'No heroes or heroines at the Statehouse,' or what do you think it does say about the priorities and loyalties of the lawmakers ?
Well, I think you could call them all enablers, to be blunt. There were so many qusetions, so many, you know, issues brought to light by the Globe and particularly my colleague Andrea Estes. And despite all that, they stood up and one after one — I was there that day — you know, voted with passion for Sal DiMasi. I don't know what they were thinking.
When DiMasi became House speaker in 2001, he was moving into an office that was already under some dark ethics clouds, after former Speakers Charles Flaherty and Tom Finneran also left the speaker's post. What happened to DiMasi's promise of fresh air to that position?
Well, something happens when you get into that office, and it's the opposite of fresh air. You get inside there and you start, you know, breathing power. And you start thinking you're infallible, and that you can do what you want. I mean, in journalism, three is a trend, and we've definitely got a trend of speakers who just can't live up to the promise that they walk in with.
There is a public perception anyway that there are big problems at the Statehouse. We had last year's indictment of former state Sen. Dianne Wilkerson, and that brought into Boston City Councilor Chuck Turner. So, right now, what do you think that these charges will do to ethics reform at the Statehouse?
Well, you know, that's the big question: Will any of this lead to true ethics reform? And you know, quite honestly, it's hard to tell. It's hard for any Massachusetts Democrat right now to convince voters that they stand for reform. They say the word, but, you know, behind them is this, you know, this unfolding act or theater of the opposite of reform. And, I don't think anyone right now — lawmaker or in the executive branch — has real credibility on the reform issue.
What do you think this will do to the way business is conducted on Beacon Hill?
Well, again, it should be a call, you know, a clarion call to change the way business is done on Beacon Hill. But I don't know really what it takes. In the end, this may really be the force that weakens the Democratic Party's stronghold on Beacon Hill. Maybe voters will say it's time to, you know, look to the Republican Party. Maybe they'll say we need the check of a Republican governor. I mean, the political consequences could be very interesting.
This program aired on June 3, 2009.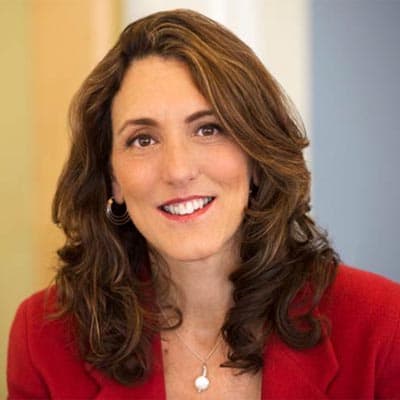 Deborah Becker Host/Reporter
Deborah Becker is a senior correspondent and host at WBUR. Her reporting focuses on mental health, criminal justice and education.