'The Doctor is Inundated: Primary Care Needs Reform' by Wendy Everett, ScD
This article is more than 12 years old.
Ask anyone how long they have to wait for an appointment with their primary care doctor, and you'll likely get a roll of the eyes and an exasperated sigh. Their frustration reflects a national trend: Primary care delivery is in a state of crisis. The problem is even more pronounced here in Massachusetts, where an increased number of insured patients are flooding doctors' offices since health reform was passed three years ago. According to a recent study by Merritt Hawkins and Associates, of 15 cities surveyed, Boston had the longest wait time for a primary care appointment – a staggering 49.6 days. The wait is partially the result of doctors' offices refusal to take on new cases: A full 35 percent of Massachusetts family medicine practices are closed to new patients.
The problem couldn't come at a worse time for the Commonwealth. Unhealthy behaviors are fueling a rising tide of chronic disease; self-reported diabetes in Massachusetts increased by nearly 40 percent in a decade, exceeding seven percent of the population by 2005. And diabetes, heart disease and other chronic illnesses hurt our economic well-being in addition to our health: The Milken Institute estimates that the total impact of chronic disease on the Massachusetts economy is $34 billion per year.
Without enough primary care doctors to promote the healthy behaviors that could prevent these illnesses and help keep existing chronic disease patients' conditions under control, these statistics promise to become even bleaker.
The primary care crisis is fueled by two concurring factors: a rising demand for primary care services and a decreasing supply of professionals providing them. Demand is fueled by an influx of older, sicker patients, many of them suffering from at least one of the chronic conditions described above. On the supply side, lower pay and dissatisfaction are driving away existing providers while deterring new physicians from pursuing primary care. The proportion of primary care physicians has decreased from 50 percent of all physicians in 1950 to just over 30 percent in 2007, and a 2007 survey found only five percent of fourth-year medical students were interested in primary care.
While the current crisis presents tremendous challenges, it also offers opportunity for change, both here in Massachusetts and nationally. In a recent report, the New England Healthcare Institute recommended a series of innovations that would go a long way toward redesigning primary care, including:
• Primary Care Teams – Redefining primary care as a team activity will take the load off of primary care physicians by enabling them to delegate patient care to registered nurses, physician assistants and other professionals.
• Patient-Centered Medical Home – Centralizing care at a single clinical setting focused on the patient will improve provider efficiency and satisfaction and increase patient access.
• Expanded Sites of Care – Offering primary care services at retail clinics, worksites and in the home will increase the accessibility and continuity of care for patients, particularly those with chronic illnesses.
• Health Information Technology – Properly implemented, technologies such as electronic medical records and computerized prescription ordering will free up physician time during visits, provide timely access to information and aid in the overall coordination of care.
• Improved Pay-for-Performance – Redesigning the system to pay for quality will shift the focus away from paying for episodic care.
• Medical Education Changes – Reforms to medical education, including loan forgiveness for students pursuing primary care and teaching medical students to work as part of a team, will foster more primary care practitioners better equipped to respond to patient needs.
The current push for national health reform, combined with Massachusetts' own continued reform efforts, presents a unique opportunity to pursue the innovations described above. The Massachusetts Legislature is considering measures to attract new primary care physicians to the field and expand care services at community health centers. Providers and payers in the state also have a significant role to play in promoting and embracing innovative approaches to primary care. Together, we can create the primary care system we need to better manage chronic illnesses, lower costs and improve health care quality across the Commonwealth and the country.
Wendy Everett, ScD
President, New England Healthcare Institute
This program aired on June 9, 2009. The audio for this program is not available.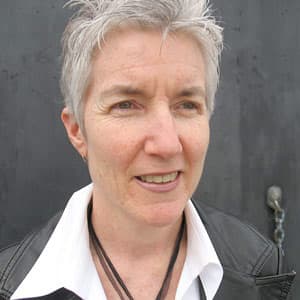 Martha Bebinger Reporter
Martha Bebinger covers health care and other general assignments for WBUR.