Boston Woman Is First In State To Die Of Swine Flu
This article is more than 11 years old.
A 30-year-old Boston woman has become the first person in Massachusetts to die of swine flu, and state public health officials are continuing to urge people who have flu-like symptoms to stay home for seven days.
The woman was hospitalized on June 5 and tested positive for swine flu, also known as H1N1, on June 10. She died Sunday. Her name and other personal details are not being disclosed until the Boston Public Health Commission completes an investigation into her death. Patient confidentiality laws also limit the amount of personal data that health officials can share about the victim.
Health officials were not yet sure how the woman contracted the flu or whether she may have exposed others to the virus.
Public Health Commission Director Barbara Ferrer said swine flu testing is currently being done only in cases of serious illness, such as those requiring hospitalization, and in patients with underlying medical conditions. But anyone with classic flu symptoms — such as fever, sore throat, cough and body aches — should assume they have swine flu and stay home to prevent the virus from spreading, she said.
"Most people who will come down with flu-like symptoms will, in fact, fully recover and have mild cases," Ferrer said. "We have the resources in our state to treat people who have flu. So seeking medical attention by calling your health care provider if you're feeling sick is very important."
The number of confirmed swine flu cases in Massachusetts has reached more than 1,150, including 80 hospitalizations. Nationwide, there have been 45 deaths related to swine flu. By contrast, a typical seasonal influenza causes roughly 250,000 hospitalizations and 36,000 deaths each year, according to public health officials.
Ferrer said Massachusetts is stockpiling antiviral drugs such as Tamiflu in case another wave of swine flu strikes this fall.
"The most important message is we have plenty of Tamiflu and anti-virals in the state, and we absolutely have no concern about running out of Tamiflu," Ferrer said. "So the public should be reassured that we have plenty, and that there's money that's been allocated for the purchase of additional Tamiflu in order for us to prepare for the fall."
Yet while city and state officials say they're ready for a possible autumn resurgence of swine flu, "we're prepared for the fact that there could be more deaths," Ferrer said.
"We've always known that influenza can result in death," she added. "The concern right now is just making sure the public has really good information" about the virus and how to prevent its spread.
To limit the flu from circulating, city and state public health officials recommend that people observe good public health practices, including washing their hands frequently and covering their mouth and nose with a tissue or sleeve when they cough or sneeze. If you think you may have the flu, "the most important thing is please do not go to work, do not go to school and do not send your child to school," Ferrer said.
Last week, the World Health Organization declared swine flu a pandemic, which makes it the first global flu epidemic in more than four decades.
Anyone with questions about swine flu can call the Boston Public Health Commission at 617-534-5050 from 9 a.m. to 5 p.m. Monday through Friday, or go to www.bphc.org.
This program aired on June 16, 2009. The audio for this program is not available.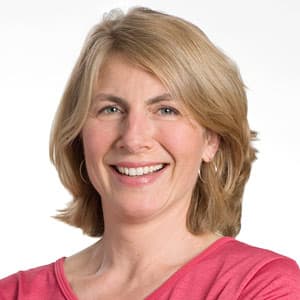 Sacha Pfeiffer Host, All Things Considered
Sacha Pfeiffer was formerly the host of WBUR's All Things Considered.