Beacon Hill Unveils $27.4 Billion Budget
04:42
Play
This article is more than 11 years old.
The state sales tax would rise to 6.25 percent on August 1, under a final budget bill the House and Senate are scheduled to vote on Friday, and it will now apply to alcohol. Cities and towns would have the option of additional taxes on meals and hotel visits to offset state funding cuts that will trigger police, fire and school layoffs.
Some budget analysts say this is a reasonable spending plan given a sharp drop in state tax revenues, but many human service groups say the response should be even higher tax increases.
It has been a rocky budget year. The economic decline that became serious in early fall forced a series of cuts to the current state budget. Then, in between the time the House filed its budget for the fiscal year that begins July 1 and the Senate followed, the expectation of how much the state would have to spend had dropped dramatically, again.
The merged House-Senate budget bill released late Thursday night adopts most of the more than $2.4 billion in cuts the Senate approved last month. "You can't make these types of cuts without expecting layoffs in the public sector and nonprofits in benefits and entitlements and in services," said Steven Panagiotakos, who chairs the Senate Ways and Means Committee.
State funding for 50 programs is gone. Twelve motor vehicle registry offices are expected to close. Cities and towns will all see cuts of up to 15 percent in local aid. Advocates pressed hard to avoid dropping 28,000 legal immigrants from the state's subsidized health insurance program, but they lost.
The conference budget does add money to cover about 11 percent of the lowest income legal residents under the state's Medicaid program. Panagiotakos says raising the sales and meals tax by 25 percent will bring in $759 million and help restore some money for youth violence prevention, universal pre-K and prescription assistance for the elderly. About a third of the new sales tax money would be set aside for the Turnpike, the T and regional transportation authorities.
Panagiotakos said this money should help avoid T fare increases, but that the Turnpike Authority's money comes with a restriction. "If they're going to get the $100 million, they will have to pass a budget for July 1 that does not have any toll increases," he said.
Massachusetts Taxpayers Foundation President Michael Widmer calls the transportation money a stop-gap measure and says a gas tax or other funding source for roads, bridges and the T will be needed in the near future. But Widmer said the proposed budget overall is a good plan. "Given the reality of the sharp decline in revenue estimates this is a pretty responsible budget, even if it may require some additional cuts," he said.
That's a frightening thought for hundreds of human services groups that rely on state funding.
"It's black and white, there's not enough revenues in that budget," said Public Policy Institute Director Judy Meredith. "Local communities are going to see firefighters laid off, teachers laid off, second graders being in classrooms with 44 other second graders. Parks closing, social services program for the poor and the elderly and the disabled closing. Finally, I think people say, 'This is unacceptable.'"
Meredith hopes for a public outcry that would lend political support for a state income tax increase; enough to bring in about $3 billion. Gov. Deval Patrick and legislative leaders have not signaled any support for that idea. In fact, Gov. Patrick has threatened to veto the sales tax increase in this budget unless lawmakers first deliver what he calls "meaningful" pension, transportation and ethics reform. While Senate President Therese Murray was the first to pledge "reform before revenue," some State House observers say the governor should be satisfied.
"I think the legislature has been stung by the charges of inaction and failure to reform that the governor has made, but I think the result is we're seeing amazing action on the part of the legislature in a very brief period of time," said Michael Widmer.
Pension and transportation are done. On ethics, legislative leaders say they would rather deliver a complete bill than one rushed through to meet a budget deadline. Legislators are focusing on the budget now because they want to give the governor a required 10-day review before the new fiscal year begins July 1. Aides to the governor say he is reviewing the budget.
Clarification:  When requesting an explanation of  $15 million added to budget to offset cutting 28,000 legal status immigrants from the state's Commonwealth Care program,  WBUR's reporter was told by state analysts that they did not have a full explanation.  They suggested the $15m would extend Masshealth coverage to the lowest income immigrants. Friday, the Senate issued the following clarification:
"
The Conference Committee FY2010 budget eliminated certain legal immigrants from the Commonwealth Care program that were ineligible for federal reimbursement. To offset some of the costs of providing health care services to this population, the budget increased funding for MassHealth Limited by $15 M in FY10. This increase assumes that most of the population now ineligible for Commonwealth Care will be eligible for MassHealth Limited (generally adults making less than 133% of the Federal Poverty Level). The $15 M would cover, approximately, emergency services for up to 25,000 people. Again, it must be stressed, that MassHealth Limited provides coverage for emergency medical care only, including emergency dental and mental health care. MassHealth Limited is, however, federally reimbursable, and is eligible for enhanced reimbursement under the Federal Stimulus bill. As such, the cost to provide coverage in this program, albeit limited coverage, is substantially less expensive than the cost to provide full coverage in the Commonwealth Care program."
This program aired on June 19, 2009.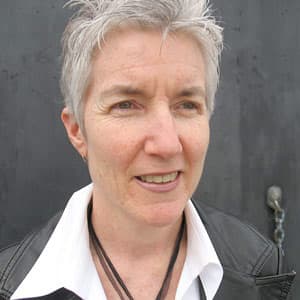 Martha Bebinger Reporter
Martha Bebinger covers health care and other general assignments for WBUR.