Coverage for Legal Immigrants?
This article is more than 12 years old.
Health Care advocates are urging Governor Patrick to veto a budget item that will cut 28-thousand legal immigrants out of the state's subsidized health insurance program. Health Care for All's Lindsey Tucker says this change in eligibility is unfair and unwise.
"This sends a very dangerous signal at a time when the nation is watching our progress on health reform and I think it is in our best interests and the nation's best interests to maintain our program with all benefits and eligibility in tact."
The Senate initially predicted that ending coverage for legal immigrants would save about $130 million next year. The final budget approved on Friday by the House and Senate restores $15 million for this group of people. Here's a note from the Senate about how the money will be spent.
"The Conference Committee FY2010 budget eliminated certain legal immigrants from the Commonwealth Care program that were ineligible for federal reimbursement. To offset some of the costs of providing health care services to this population, the budget increased funding for MassHealth Limited by $15 M in FY10. This increase assumes that most of the population now ineligible for Commonwealth Care will be eligible for MassHealth Limited (generally adults making less than 133% of the Federal Poverty Level). The $15 M would cover, approximately, emergency services for up to 25,000 people.
Again, it must be stressed, that MassHealth Limited provides coverage for emergency medical care only, including emergency dental and mental health care. MassHealth Limited is, however, federally reimbursable, and is eligible for enhanced reimbursement under the Federal Stimulus bill. As such, the cost to provide coverage in this program, albeit limited coverage, is substantially less expensive than the cost to provide full coverage in the Commonwealth Care program."
It's important to note the state will receive federal reimbursement for residents covered under this Masshealth program...but does not receive federal money to cover legal status immigrants through Commonwealth Care. The Governor did not include this cut in his revised 2010 budget...but has not said if he will veto this change in Commonwealth Care eligibility.
Martha Bebinger
This program aired on June 21, 2009. The audio for this program is not available.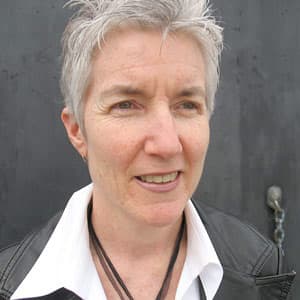 Martha Bebinger Reporter
Martha Bebinger covers health care and other general assignments for WBUR.