'Health Reform - Always Moving Forward' by Brian Rosman and Mehreen Butt
This article is more than 12 years old.
As we look back over our shoulders at national health reform proposals, which continue to draw from the Massachusetts experience, we also continue to look ahead at improving Massachusetts health reform.
This week, for example, the legislature will be hearing a number of bills to strengthen both the quality and access threads of health reform.
On Tuesday, the Public Health Committee will be hearing three bills drafted by HCFA's Consumer Health Care Quality Council. The Council gives a voice to people impacted by poor quality medical care. They have joined together to work for real improvements in our system. The bills are:
• An Act to Improve the Delivery of Healthcare (S. 878/H. 213), filed by Sen. Moore and Rep. Provost, directs the use of checklists in hospital procedures. The bill would reduce medical errors and infections in hospitals by requiring that a series of safety steps be explicitly checked off by healthcare providers to decrease patient harm for given procedures. Airline pilots always run through their checklist before takeoff, and when surgeons do it, death and complication rates reduce dramatically.
• An Act to Reduce Healthcare-Associated Infections (H. 2139), filed by Rep. Provost, calls for screenings of high risk individuals entering a hospital setting for the "superbug" MRSA, a highly-infectious bacteria that's resistant to most anti-biotics. Two years ago, that CDC reported that more people in the US die from MRSA than AIDS.
Screening will allow hospitals to take precautions to prevent the spread of infections.
• An Act to Reduce Medication Errors in the Commonwealth (S. 909/H. 2084), filed by Sen. Tucker and Rep. Khan, establishes an expert panel to determine the prevalence of medication errors and adverse drug events in the Commonwealth and make recommendations for how to reduce their occurrence across all health care settings.
The Committee will also be hearing An Act to Investigate the Use of Computed Tomography (CT) Scans in the Commonwealth (H. 2118), filed by Rep. Kulik, which asks the Department of Public Health to look into overuse of CT scans. CT scans subject patients to very high doses of radiations, 500 times that of an x-ray, and are suspected to be a major cause of cancer.
Then on Wednesday, the Health Care Financing Committee hears a number of bills, including the ACT!! coalition's legislation, An Act Relative to Health Care Affordability (S. 549), introduced by Senator Montigny. As pointed out in Sunday's lead Globe story, affordability is becoming a major concern for people with insurance.
The bill would require that the state's affordability standard take copays, deductibles and other out-of-pocket costs into account. Right now, the standard only looks at premiums, leaving many unable to afford a policy that the state claims is affordable.
The bill also includes language, initially filed last year by Senate President Murray, to strengthen oversight over insurer premium increases. The provision requires insurers to file proposed rate increases 90 days before they are due to take effect. If any increase is for more than 7%, then a public hearing must establish sufficient justification for the increase. The hearings would allow the public and regulatory authorities to understand the basis for large increases, and give the state grounding to reject unwarranted increases.
Finally, the bill separates out the regulatory authority over health insurance from the Division of Insurance into a new Division of Health Insurance. With the current DOI's attention divided among auto, homeowners, health and other types of insurance, this provision would assure that one agency has a singular focus on the critical issues of our health insurance market. Rhode Island recently set up a similar office, and it has allowed the new agency to devote all its resources to effective oversight.
Brian Rosman and Mehreen Butt, Health Care For All
This program aired on June 22, 2009. The audio for this program is not available.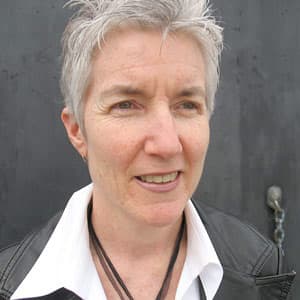 Martha Bebinger Reporter
Martha Bebinger covers health care and other general assignments for WBUR.