Littlefield: Manny May Be A Cheater, But Fans Still Want To See Him Play
02:47
Play
This article is more than 11 years old.
As he prepares to return to the Los Angeles Dodgers after his 50-game suspension, Manny Ramirez is playing this week with the Albuquerque Isotopes, the Dodgers AAA farm team. Manny has proved to be a big attraction for the Isotopes, and one J.J. Gutierrez, a 15-year-old Albuquerque fan, may be a revealing spokesperson regarding Manny's attraction.
Beneath the Albuquerque sun, the Isotopes appear,
And gawk at all the fans they've drawn, from far and also near.
They've come for baseball, certainly, but not alone for that.
They've mostly come to see Ramirez and his mighty bat.
Oh, Manny may be rusty. He's not played now for some time.
But for the fans who've bought the tickets, Manny is sublime.
As J.J. Gutierrez said when he stepped up to pay,
"I know he is a cheater. I still want to see him play."
The Isotopes are Triple A, the Dodgers rehab there,
And they build up their confidence in that thin, desert air.
They do not often sell out, mostly that's not what they do,
But Manny changes everything. The numbers prove it's true.
The guy who sells the tickets there says seats are going fast…
The few that do remain are not expected, now, to last.
For it's as Gutierrez put it when we heard him say,
"I know he is a cheater. I still want to see him play."
Yes, elsewhere men may stroke their chins, engaging in debate:
Should Manny be one day enshrined among the other great
And near-great hitters, pitchers, fielders in the Hall of Fame?
Should one bronze plaque among the others bear his tarnished name?
And somewhere daddies worry about how they'll tell the kid
About how Manny cheated, as he pretty clearly did,
And congressmen are fretting about cleaning up the game,
Since they think their constituents are now demanding same
Or else they want the public to applaud the stand they take,
And they want TV televising every move they make.
And in the nation's locker rooms, perhaps some scrawny boys
Are thinking that, enhanced, they might experience the joys
Of hitting monstrous homers and of running faster, too
Enhanced, as Manny was, they wonder just what they might do.
Their parents might advise them to go natural when they play,
And certainly it's safer to proceed along that way.
Besides, if you're enhanced, won't you be ridiculed by all?
And won't your reputation, once secure, begin to fall?
Perhaps, I guess, but if you hit the ball a long, long way,
There will be folks who'll line up for the tickets, and they'll say:
"I know he is a cheater. I still want to see him play."
Bill Littlefield comments on sports for WBUR and hosts "Only A Game" each Saturday at 7 a.m. and 6 p.m.
This program aired on June 25, 2009.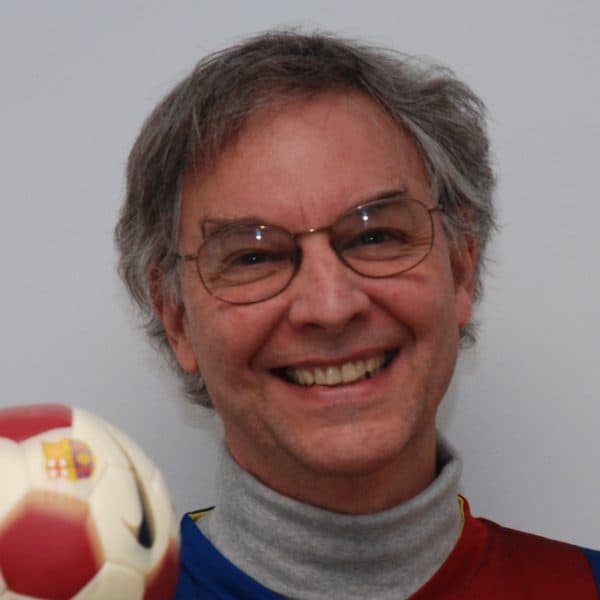 Bill Littlefield Host, Only A Game
Bill Littlefield was the host of Only A Game from 1993 until 2018.