'It's in the Delivery System: Primary Care for All' by Shannon Brownlee MS and Michael Fine MD
This article is more than 12 years old.
Editor's Note: There are a number of white papers on health care making the rounds in Washington, D.C. This one focuses on reorganizing the health care system around primary care. The executive summary is below. You can read the full paper here.
The failure of the US Health Care system to deliver population health to all, and do so affordability, is not likely to be impacted significantly by health insurance reform. Efficient, effective, and affordable health care is the product of an organized delivery system that provides needed services to all citizens. Most health care systems start with primary care, provided universally to the entire population.
Primary Care for All is a proposal to bring together three existing systems – existing private primary care practices, Community Health Centers, and Accountable Health Care Organizations (large, vertically integrated health systems) that currently provide primary care, and out of them creates an infrastructure that provides primary care to all Americans. Every American would have a primary care medical home – and a personal physician --nearby. The nation would be blanketed with robust multidisciplinary primary care practices – one practice of five to eight physicians, working as a team with other health professionals --for every 10,000 to 15,000 people. The majority of citizens would have a primary care practice just down the street that is open until eight or nine every night; open on weekends; and offers most of the medical services patients need on a regular basis.
This health care infrastructure would be supported by a national, statewide, and local organizations that would provide funding, support, oversight, and advocacy, so that primary care centers could remain patient centered, community focused, accessible to all, and effective at improving the health of the population.
Primary Care for All presents two mechanisms for funding the nation's primary care infrastructure, both of which remove primary care funding from existing ineffective and wasteful fee-for-service reimbursement.
Financing health care system reform can succeed best if it is accompanied by focused improvement in primary care delivery and organization. The development of Primary Care for All presents an essential and affordable first step toward an effective and efficient health care delivery system, and sustainable health care reform.
Shannon Brownlee, MS, is a journalist and a visiting fellow in the Department of Bioethics at NIH.
Michael Fine MD is a family physician, community organizer and Clinical Assistant Professor of Family Medicine at Brown University.
This program aired on June 26, 2009. The audio for this program is not available.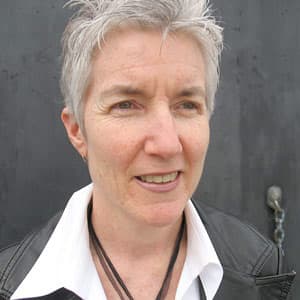 Martha Bebinger Reporter
Martha Bebinger covers health care and other general assignments for WBUR.