'Rich Hospital, Poor Hospital' by Nancy Turnbull
This article is more than 12 years old.
If you need any convincing about the urgent need for reform of provider payment, check out the latest report on hospital financial performance from the Massachusetts Division of Health Care Finance and Policy.
The report gives a very stark picture of the growing gulf between the "haves and have-nots" among hospitals in the Commonwealth.
I think the operating results are the most troubling and relevant, since they show financial performance without the effect of non-operating factors like investment gains or losses.
Among the findings in the report:
• 40% of Massachusetts hospitals had a loss from operations in Fiscal Year 2008.
• The top quarter of hospitals made a healthy 2.9% operating margin; the lowest quartile lost money, with an average negative margin of 1.1%.
• The gap between the financial performance of teaching and community hospitals is getting wider and wider: the median operating margin among teaching hospitals was 4.1%--by far the highest level in the seven-year-period shown in the report-- while community hospitals barely broke even from operations, with an anemic 0.4% operating margin.
Not all community hospitals did poorly on operations.
As usual, Sturdy Memorial Hospital, a community hospital in Attleboro was among the most profitable hospitals in the state, with an 8.5% operating margin. And a few teaching hospitals had losses, including Cambridge Health Alliance, Dana Farber and Tufts Medical Center.
But the financial results for Massachusetts hospitals look more and more like the overall income distribution in the United States: the wealthy, the poor and a rapidly vanishing middle class.
In case you're wondering, this is not about health reform. The gap between well-off and struggling hospitals has been growing for the past 20 years. This is about public and private payment systems that don't work. It's about systems that reward providing more and more care, whether we need it or not and whether it improves our health or not. It's about disengagement by government and a misguided romance with the market as a way to set payment rates for health care. It's about the market power of some hospitals to extract excessive rates of payment—unrelated to quality or efficiency--while other hospitals are paid inadequately. It's about politics.
Reform of provider payment is an essential step to get to greater equity among hospitals and affordability of health care for the Commonwealth and all of us. While we must listen respectfully to those who caution that we can't just change payment methods or rates overnight, we can't let the fact that change is hard and disruptive be an excuse for not taking aggressive and bold action now. Otherwise the gap will continue to widen between the well-off and struggling hospitals in the Commonwealth. And this growing gulf will be harmful to the health of all of us.
Nancy Turnbull
Harvard School of Public Health
This program aired on June 30, 2009. The audio for this program is not available.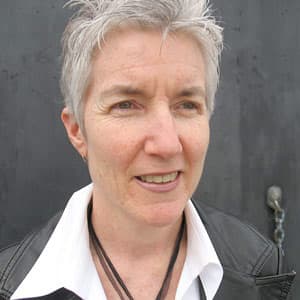 Martha Bebinger Reporter
Martha Bebinger covers health care and other general assignments for WBUR.