Analysis: Cahill's Party Switch A Loud Signal He'll Run For Governor
03:40
Play
This article is more than 12 years old.
Massachusetts state Treasurer Timothy Cahill is leaving the Democratic Party. He's expected to become an independent this week, a move that could pave the way for him to challenge Gov. Deval Patrick in next year's gubernatorial race. Cahill has said he is considering a run for governor and will decide if he will run by September.
Jeffrey Berry, a political science professor at Tufts University, spoke with us about the political fallout of Cahill's party switch.
Delores Handy: I guess you could say this is clearly a signal that Tim Cahill will be a candidate for governor next year?
Jeffrey Berry: Couldn't be much louder. There's really no reason for him to change party affiliations unless he wants to create a path for himself to being governor.
Some Cahill advisers are saying that the party has drifted to the left and that's why Cahill wants to become an independent. Do you buy that argument?
I don't buy it at all. The party's in the same place it's always been. The reason why Tim Cahill is changing his party affiliation is that he's blocked through the Democratic primary.
It's not only that he would need to get a lot of signatures to get on a ballot at the state convention, but there's really a larger problem there: If he was in the Democratic primary, there's a good likelihood that he would lose.
The reason for that is, even though Deval Patrick is unpopular right now, the people that vote in the Democratic primary are disproportionately liberal, and they're going to prefer Deval Patrick to Tim Cahill.
No independent candidate has won a statewide office in Massachusetts. Why make this move?
Uh, it doesn't make sense to me. I think he's impatient; I think he's a young man in a hurry. It's very difficult to be elected as an independent. You have to build an entire party organization — your own party — from the ground up. And there's just not that many volunteers that I think are going to flock to Tim Cahill.
Nevertheless, every once in awhile, it does happen. Jesse Ventura in Minnesota is an example. So it's not impossible, but it's the longest of long shots.
Now Tim Cahill's differences with the state Democratic Party here in Massachusetts are not recent. They go back to 2002, the year of his first statewide run.
Cahill is running to the right of Deval Patrick, he thinks there's a centrist coalition that he can put together to take disaffected Democrats away from Patrick and still be centrist enough to also defeat the Republicans, who are obviously a very small part of the state's electorate.
But what he might do by running as an independent is to help Deval Patrick. If he attracts disaffected Democrats, that could damage the Republicans and allow Deval Patrick to win in a three-way race.
Looking at that three-way race with Republican Christy Mihos and Democratic Gov. Patrick, does Cahill have a shot at winning as an independent?
I think it's a long shot. But, first of all, I'm not sure that Christy Mihos is going to be the Republican candidate. Charlie Baker, who would be much more formidable, is looking at the race seriously. And if he runs, as opposed to Mihos, then Baker has a chance. So it'd really be a dog fight: Baker, Cahill and Patrick.
Against Mihos, then I think Cahill may have more of a shot, because Mihos was not impressive in the last campaign. He came across as something of an eccentric character, so he really has a challenge ahead of him to sort of reformulate himself and to become a more appealing candidate.
This program aired on July 7, 2009.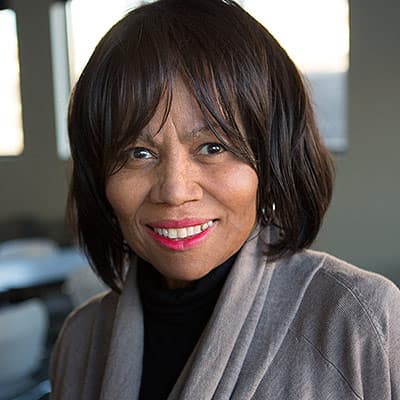 Delores Handy Reporter
Delores Handy was formerly a host and reporter at WBUR.