'Imagine' by Andrew Dreyfus
This article is more than 12 years old.
Earlier this month, the Special Commission on the Health Care Payment System recommended that the Commonwealth move to a global payment system. The recommendation has given us all reason to step back and imagine how health care might look different than it does in today's fee-for-service world.
Our current fee-for-service system imposes an artificial, anarchistic structure on the relationship between doctors and patients. In that artificial structure, care must happen in the office. Coordinating treatment among multiple clinicians does not count as care. E-mail, in most cases, does not count as care. Specialty care is worth more than primary care. Treating disease is worth more than preventing it. Intensive procedures and high-tech care are worth more than a conversation between a doctor and a patient. And on and on until good care often is being delivered in spite of, rather than because of, the health care system.
Under global payment, this artificial structure is gone. We are hearing from the physicians and hospitals in our new Alternative Quality Contract that the global payment has liberated them from the fee schedule and all its unintended consequences. Under global payment, they are free to deliver care in the ways that work best for patients and their doctors.
Dr. Barbara Spivak, president of the physician group affiliated with Mt. Auburn Hospital,
says "our community case managers monitor whether patients are getting recommended care such as colonoscopies for patients over 50, and whether their asthma or diabetes is under control. Very frail patients may have home visits from a nurse practitioner or receive regular phone calls. Fee-for-service would not reimburse us for any of this."
Atrius Health CEO Dr. Gene Lindsey notes that "much of what is most important to patient health occurs in the home, the workplace, the community, the restaurants where people eat – all the places where we make decisions that protect us from, or put us at risk for, chronic conditions, injury, and infectious disease. With global payment, we can fund the Web portals, text messaging, phone calls, and ancillary personnel necessary to 'be with' the patient where life is actually being lived, in the 'space between the visits.'"
Meeting patients where they live, with the care they need. And a payment system that supports, rather than impedes, that goal. Imagine that.
Andrew Dreyfus is Executive Vice President for Health Care Services at Blue Cross Blue Shield of Massachusetts and former President of the Blue Cross Blue Shield of Massachusetts Foundation.
This program aired on July 28, 2009. The audio for this program is not available.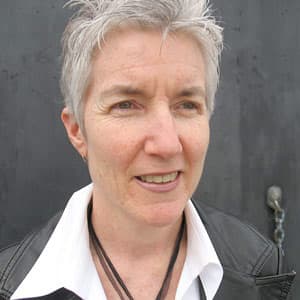 Martha Bebinger Reporter
Martha Bebinger covers health care and other general assignments for WBUR.