Littlefield: Why I Asked A Triple-A Player For His Autograph
This article is more than 12 years old.
The Sunday picnic I was attending on behalf of the public radio station in Rhode Island was going better than I thought it might.
The rain through which my daughter and I drove to get there quit just before we arrived. I hadn't remembered bug spray, but somebody else had and she shared. The food was plentiful and good, the company was delightful, and a good time at the minor league ballpark in Pawtucket, R.I., where the Triple-A Red Sox would host the Columbus Clippers, was anticipated by all.
Everything was relaxed and summerish until about an hour and a half into the event, when members of the station staff began tugging at my sleeve and urging me to hurry into my car and follow them to the ball yard.
"Hurry?" I wondered. "Why? We've got our tickets. What if we miss the first inning? It's a minor league game. There are still brownies here. Why hurry?"
I was overruled. We left the picnic grounds in a short caravan. A few minutes later, our cars were ushered into the V.I.P. parking lot at McCoy Stadium, and a uniformed guard indicated that I should park in a spot that looked decidedly unauthorized.
When I got out of my car, another uniformed guy pulled me toward a gate that opened on to the field. He handed me a Pawtucket Red Sox cap and a baseball. I must have looked confused. He smiled and said, "Didn't they tell you? You're throwing out the first pitch."
"I haven't practiced," I said. "Can I practice?"
"No time," he said, pushing me gently but firmly toward the pitcher's mound.
A few moments later I was climbing the mound. All around me the crowd paid no particular attention, I hope. I swung into an awkward half-windup and delivered a meatball to Billy Wayne "Bubba" Bell of the Houston "Bubba" Bells, who might have sneered, but didn't. He handled the ball in workman-like fashion.
"We'll send you a picture in a couple of days," said the man who'd led me on to the field.
"There will be evidence?" I asked.
Meanwhile Billy Wayne "Bubba" Bell had come out from behind the plate. He signed the ball I'd tossed toward him and handed it to me.
"Now you've got to have a hall-of-fame career," I said to him. "Then this ball will be worth thousands."
Bubba looked at me without expression. When I got home, I looked him up and learned that he is not currently having a hall-of-fame career. He is a Triple-A centerfielder hitting .190. But I'm rooting for him. If he'd made the only ceremonial first pitch you ever threw look a little better than it deserved to look, you'd be rooting for him, too.
This program aired on July 31, 2009. The audio for this program is not available.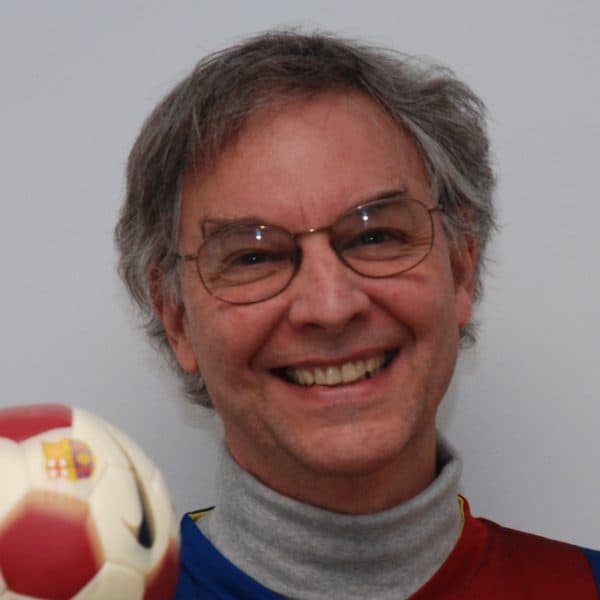 Bill Littlefield Host, Only A Game
Bill Littlefield was the host of Only A Game from 1993 until 2018.