New England Journal of Medicine Weighs In On Global Payments
This article is more than 12 years old.
This article by Dr. Robert Steinbrook is largely an explainer. But Dr. Steinbrook does highlight several important points:
The Congressional Budget Office found the evidence for cost savings from such approaches to be "mixed," concluding that "several rounds of successive and significant changes and refinements in Medicare's rules would probably be necessary to yield substantial budgetary savings."
For one view of potential savings, read Elliott Fisher and Mark McClellan's assessment based on delivering care through Accountable Care Organizations (ACOs) (password required, sorry). These are the networks of providers the state's special commission on health care payments recommends Massachusetts adopt.)
Dr. Steinbrook points out that Massachusetts may see less savings because the state will likely continue to let patients seek care wherever they want. Restricting care, or forcing patients to pay more for care outside their network of providers, would be a very tough sell. But without such limits, Massachusetts may "undermine the cost-control, quality-improvement, and care-coordination purposes of global payments" says Steinbrook.
Finally, Dr. Steinbrook has a good read on the level of chatter that the commission's recommendations are generating in Massachusetts.
It is likely that an increasing number of health care organizations will voluntarily adopt global payment systems, and the Massachusetts report may well spur such efforts. It is too soon to say, however, whether a mandatory transition to global payments is ready for prime time.
I'm hearing about a number of hospitals that are launching internal working groups to discuss how they move would towards an ACO and global payment model. There seems to be less activity among physician groups.
Martha Bebinger
This program aired on August 2, 2009. The audio for this program is not available.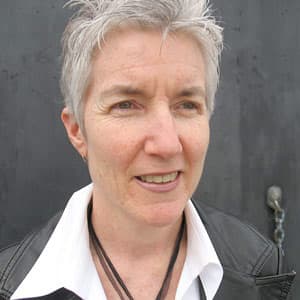 Martha Bebinger Reporter
Martha Bebinger covers health care and other general assignments for WBUR.