Not Taking Your Meds? It's A $290 Billion Problem
This article is more than 11 years old.
You might think that people who don't fill their prescriptions or take their medications correctly are only hurting themselves.
But a new study by a local non-profit showed there's also a massive dollar cost due to increased emergency room visits, hospitalizations and hospital readmissions.
The New England Healthcare Institute found that patients who don't take their medications cost the nation's health care system $290 billion a year in avoidable medical spending.
Valerie Fleishman, the institute's executive director, said the problem isn't just caused by the high cost of some drugs.
"It can range from forgetfulness to confusion to simple things like lack of transportation, cultural beliefs, real or perceived side effects, lifestyle and people's understanding of their own disease," Fleishman said.
Fleishman said one way to fix the problem is to create teams of doctors, nurses, pharmacists and other health care providers who check on patients more closely.
She also said people would be more likely to take their medications properly if doctors are paid based on whether their patients maintain good health, rather than on the current fee-for-service model.
This program aired on August 11, 2009. The audio for this program is not available.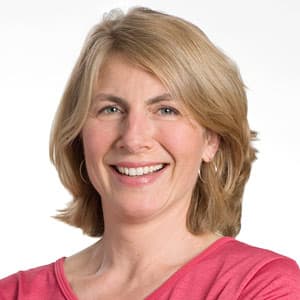 Sacha Pfeiffer Host, All Things Considered
Sacha Pfeiffer was formerly the host of WBUR's All Things Considered.