FAQ: What To Expect This Flu Season
This article is more than 11 years old.
Updated 9/14/09 — In anticipation of a heavy flu season, including a resurgence of H1N1, public health officials are now preparing for how to deal with the expected spike in the virus. They're especially focused on schools, since H1N1 in particular disproportionately affects children and teenagers.
On Aug. 12, the Massachusetts public health department approved a regulation letting dentists, pharmacists, paramedics, nursing students and medical students administer flu vaccines. The new rule is meant to allow as many people to get vaccinated as quickly as possible.
Below are answers to some of the questions you may have about flu planning:

Are health officials just focused on the return of swine flu?
No, they're not just focused on swine flu, officially known as H1N1. The state's public health department is simultaneously preparing for two types of flu this fall — H1N1 and regular seasonal flu. H1N1, of course, is what captured many people's attention last spring. That's because it was a new pandemic virus and no one was sure how it operated or how to treat it. But we now know a lot more about H1N1, and there's even a specific vaccine in the works.
When will the vaccine be ready?
An H1N1 vaccine is now being tested nationally. The federal government is paying for the supplies, and those should be ready for distribution in October. A seasonal flu vaccine will be available a lot sooner than that; Massachusetts should get its first shipment of seasonal vaccine by late August or early September. State public health officials are aiming to get at least half of all Massachusetts residents vaccinated for both types of flu.

What we're doing now is putting everything in place, so that we can be geared up as much as possible to get as many people vaccinated with both seasonal and pandemic vaccine as soon as possible.


-- Al DeMaria, state epidemiologist

By pandemic, he means H1N1. DeMaria says pregnant women and young people will be priority groups for getting vaccinated. Young people are a big focus because almost two-thirds of all confirmed H1N1 cases in Massachusetts have been in people under age 18. And the median age has been 14. That's unusually young for the flu. So the state is even talking about opening vaccination clinics in schools.
Will one dose of vaccine take care of all this season's flus?
No. Far from it. There's one vaccine for seasonal flu, and there's another vaccine for H1N1. The good news is you can get the seasonal and H1N1 vaccines simultaneously. Public health officials initially said the H1N1 vaccine would require two doses, with the second one to be taken three to four weeks after the first one. That would have been a minimum of three doses to be fully vaccinated.

Some children might need even four doses. There's the challenge ... It's two vaccines, one of which almost everyone will require two doses. But the benefit is we have a vaccine, and we're very hopeful that that vaccine is going to do a very good job of preventing H1N1 infection.


-- Al DeMaria

Officials now say full vaccination could be possible with a single dose because the vaccine may be more potent than previously thought.
Will there be enough vaccines to go around? And will people have to pay for them?
State officials aren't worried about vaccine supplies, and they say there should be a lot of opportunities to get vaccinated for free.
Last spring, some schools closed down for a week or so because of high absenteeism due to swine flu. Is that still what health officials want them to do?
No, it's not. This school year, schools are being encouraged to stay open. But they're also being asked to really enforce stay-home policies. Those require students, teachers and staff who have the flu or who have a fever to stay home until they're no longer contagious.
How can a parent tell when a child is no longer contagious?
Last school year, anyone with a fever was told to stay home for seven days. But that guideline has changed. The new rule is that you should stay home for at least 24 hours after the last sign of fever. And you can't just suppress the fever with medicine. That part is really key.
If you're reducing the fever using ibuprofen, Advil, Motrin, or acetaminophen like Tylenol, that can't count as your fever-free period. You need a 24-hour fever-free period that's not when you're using anti-fever medications.

-- Lauren Smith, medical director, Massachusetts public health department

Is frequent hand-washing still a good way to protect yourself and others?
Definitely. Washing your hands often is an important way to reduce the spread of infection. So is coughing and sneezing into your elbow or sleeve instead of into your hands. But health officials still want to spread the word that getting vaccinated is probably the best way to avoid catching the flu.
This program aired on August 13, 2009. The audio for this program is not available.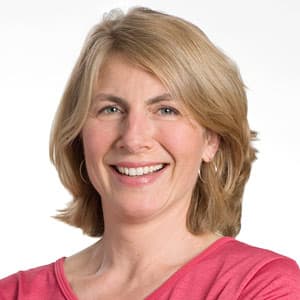 Sacha Pfeiffer Host, All Things Considered
Sacha Pfeiffer was formerly the host of WBUR's All Things Considered.